Powerpuff Girls
1 - 6 of 6
---
Discover the perfect blend of sugar, spice, and everything spooky with our Powerpuff Girls Halloween Ideas! From adorable costumes to themed decorations, unleash your inner superhero trio and make this Halloween extra special. Embrace the magic of Townsville and let the Powerpuff Girls inspire your spooky celebrations. Shop now!
read more
read less
Main Content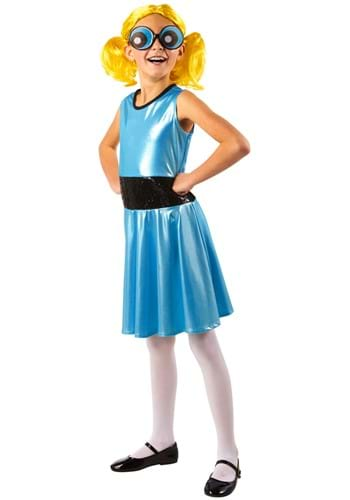 Out of Stock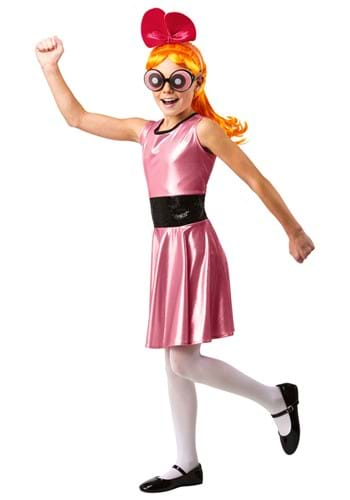 Out of Stock
---
Get ready to save the day and have a super-powered Halloween with our Powerpuff Girls Halloween Ideas! Whether you're a fan of Blossom, Bubbles, or Buttercup, we've got everything you need to transform into your favorite crime-fighting trio.
Dress up as Blossom, the fearless leader with a knack for strategy and intelligence. Our selection of Blossom costumes will have you feeling empowered and ready to take charge. From her iconic red dress to her signature bow, we have all the essentials to help you channel your inner Blossom.
If you're more of a bubbly and cheerful character, then Bubbles is the perfect choice for you! With her cute blue dress and pigtails, you'll be the epitome of sweetness. Our Bubbles costumes come in various styles and sizes, so you can find the perfect fit for your Halloween adventure.
For those who prefer a bit of an edge, Buttercup is the tough and rebellious Powerpuff Girl you'll want to become. Get ready to kick some butt in a Buttercup costume featuring her green dress and black hair. You'll feel fierce and ready to take on any villain that comes your way.
To complete your Powerpuff Girls transformation, don't forget to accessorize! We have a wide range of accessories including wigs, masks, and props to help you perfect your look. Add some extra flair with Powerpuff Girls makeup, nail art, or temporary tattoos to really stand out from the crowd.
But the fun doesn't stop there! Our Powerpuff Girls Halloween Ideas category also offers group costume options for those who want to team up with friends or family members. Coordinate your outfits and recreate the ultimate crime-fighting trio. It's a surefire way to make a powerful statement at any Halloween party or event.
Whether you're attending a costume party, going trick-or-treating, or simply want to show off your love for these iconic superheroes, our Powerpuff Girls Halloween Ideas category has you covered. With high-quality costumes and accessories, you can trust that you'll be the best-dressed superhero in Townsville.
So, why wait? Start browsing our Powerpuff Girls Halloween Ideas category now and get ready to unleash your inner hero. It's time to embrace your superpowers and have a Halloween adventure like no other. Don't miss out on the opportunity to become part of the Powerpuff Girls legacy!