Main Content
Our Mission
Create and inspire unforgettable Halloween memories, year after year.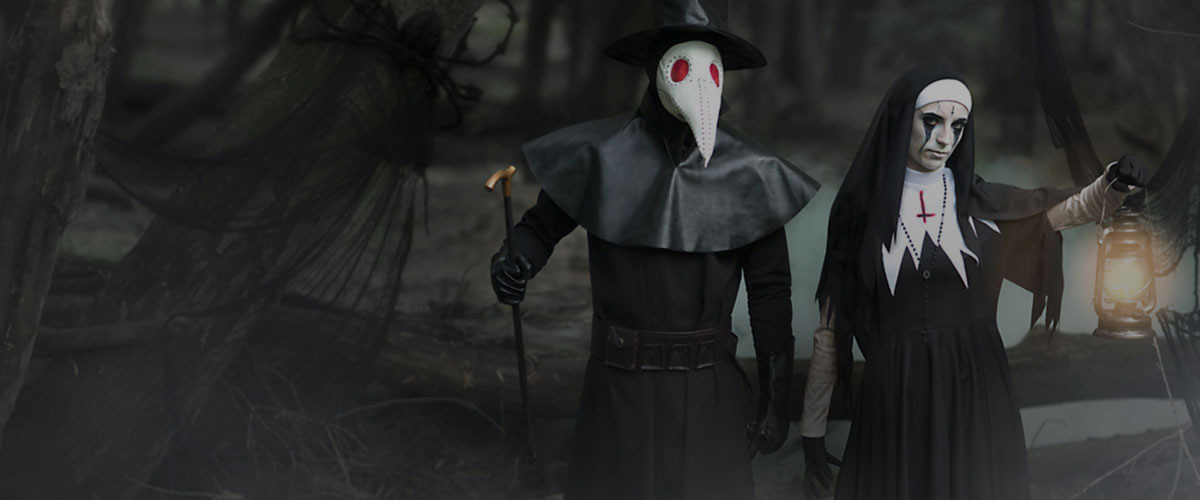 Greetings ghouls and ghosts. Halloween.com is proud to bring you the world's greatest selection of Halloween items. Our spooktacular selection includes over 20,000 different Halloween costumes, accessories, and decor styles, many of which you won't find anywhere else. We dare you to find a selection as diverse as ours!
We take the season quite seriously, which is we hand-designed over 10,000 of our items ourselves. We needed to make sure that each one of our exclusive items captures the pure essence of Halloween, whether it's a scary costume to wear at a costume party or it's a colorful Halloween decoration to get your home ready for the season.
It's our goal to create a Halloween experience that everyone can enjoy. Whether you're heading out into the neighborhood to trick or treat or planning a frightful Friday night party, we provide options to get anyone into the Halloween spirit. We have the greatest selection of sizes and styles, from infant to plus size, along with all of the seasonal choices to ignite the imagination of Halloween fans of all ages. We even want your favorite four-legged family member to join the experience, so we even have your pet covered for the season!
And nothing ignites our imagination like a haunted house lit up at the brink of midnight! Our massive selection of Halloween décor includes classic graveyard scenes, bone-chilling animatronics, and many other spooky pieces that can transform any house into a Halloween destination. If spooky isn't your style, then we also have plenty of cute Halloween styles to satisfy your autumn theme.
Can you tell that we're serious about Halloween yet? Has the Halloween spirit captured your imagination? When you shop our fantastic selection, you'll be ready to join us in celebrating the season the Halloween.com way!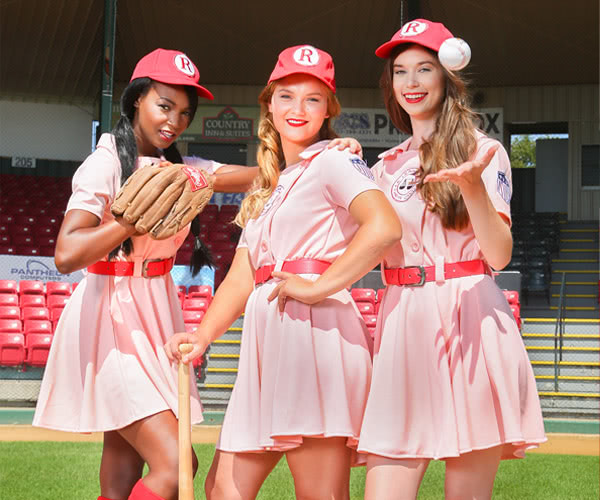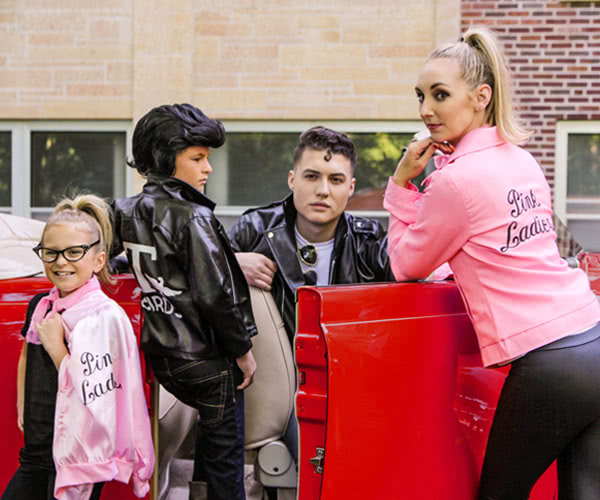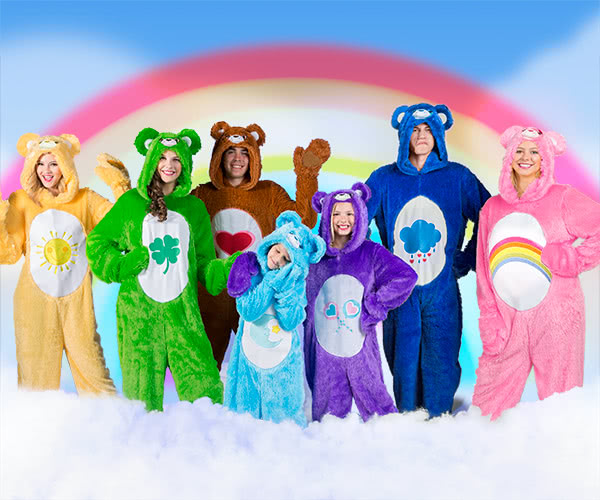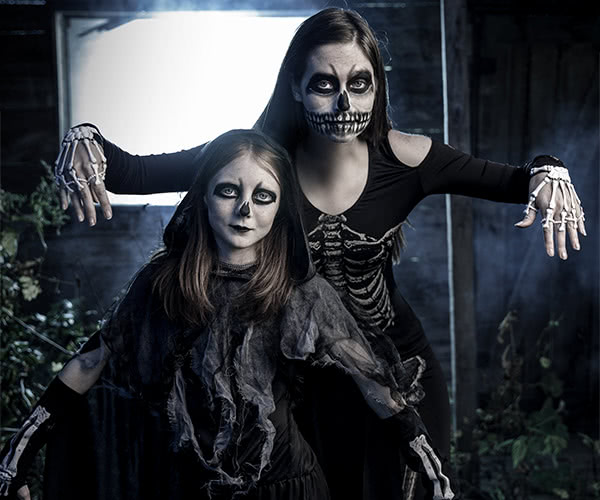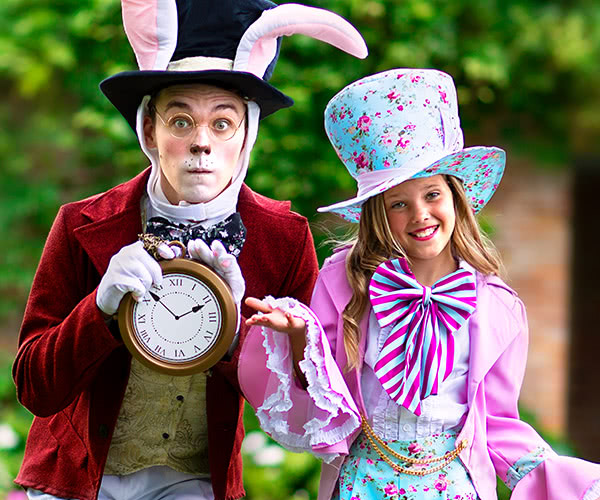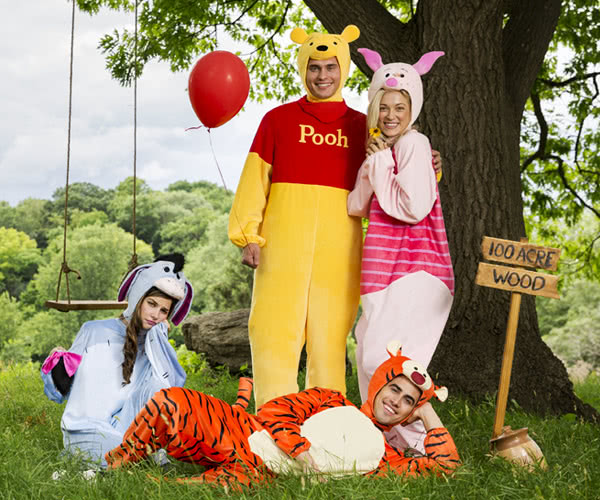 We believe that unique, well-made products have the power to create some of life's best moments. That's why we created Made by Us, a diverse selection of costumes, accessories, coats, suits and sweaters, all artfully crafted by our talented team of artists, designers, and developers.
Each Made by Us product is created just for you, with a passion for the creative, the whimsical, and the unexpected—with true, unmistakable quality, assured license integrity, and expert know-how that could only come from years of creating products people love.
No matter how much time it takes, our goal has always remained the same—to create inspired products that have the power to inspire you and create unforgettable memories with your friends and family.
This is the job we all wanted to have
when we were eight years old!"

Tom Fallenstein
Co-Founder & CEO
Once upon an October midnight in 1992, the Fallenstein family began brewing a Halloween dream. Julie and Lisa Fallenstein recalled their fond trick-or-treat memories, heading out into the neighborhood for candy and spooky fun. Their costumes were hand-crafted by Jenice, their mom, and each Halloween was more epic than the last. They decided to share that same experience with their community by renting out those hand-crafted costumes out of their small garage in Minnesota. But they didn't stop there…
The small shop became an instant hit, and the little idea transformed into Costumes Galore. There, the entire Fallenstein family grew the shop into something more. It became the home for any kind of Halloween costume you could imagine! From scary to wacky, they had everything. In 2001, Tom Fallenstein took the shop online with a small website and found a massive audience of Halloween fans, ready to celebrate the holiday.
And it's continued to grow even since then. Now, we are one of the largest retailers of costumes, accessories, and Halloween décor.
Halloween.com is the culmination of the passion and teamwork started by the Fallenstein family in their garage! We've grown to over 250 full-time team members and 1,500 seasonal team members during our busy season. And we'll continue to grow to make sure we deliver the Halloween spirit across the world. We're working all year round to make Halloween the best time of year!
We'll never rest until everyone gets the Halloween experience they've always dreamed about! Whether that means taking your child out trick-or-treating for the first time or recapturing the Halloween magic as an adult, Halloween.com will be there!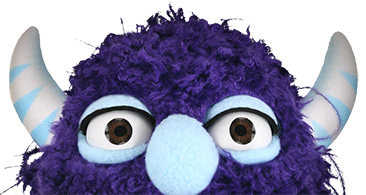 There's nothing more important to our organization than our Core Values. They create the foundation of everything we do and represent who we are and who we want to be as we continue to grow. We put the Core Values into practice every single day, in every aspect of our company.

Focus on the Positive
No matter how unsolvable the problem may seem, find what you can do to make things better.

Be Humble
Appreciate those around you and always share in their unique contributions.

Embrace Nerdy, Goofy Fun
Create thoughtful joy every day and never underestimate the power of laughter.

Never Be Complacent
Embrace every challenge and never stop climbing towards your goals.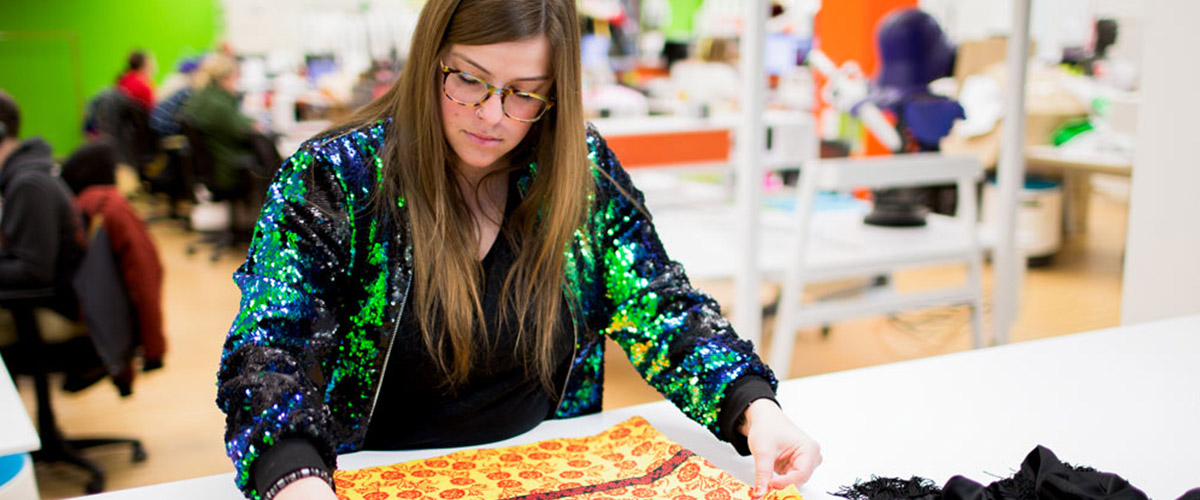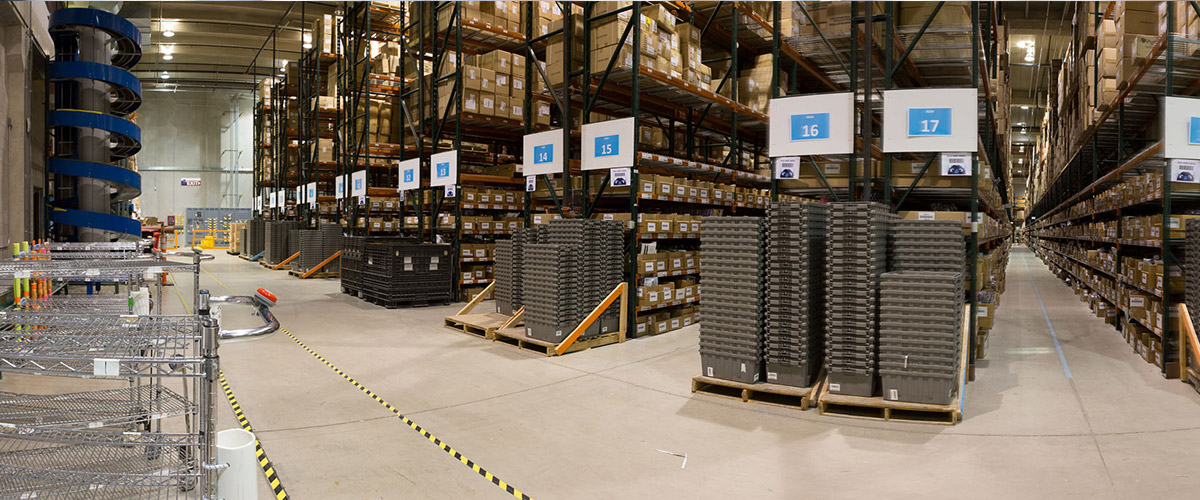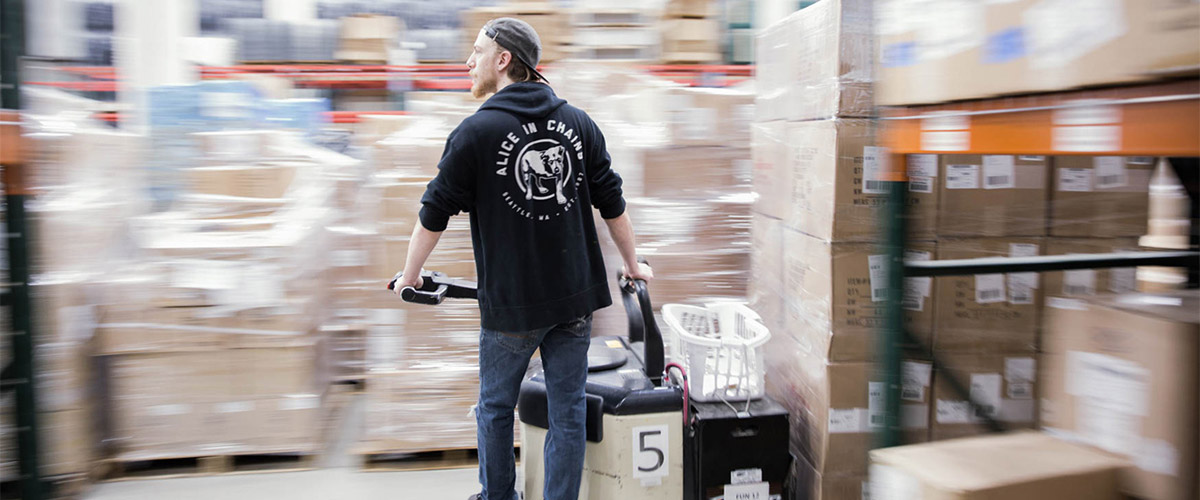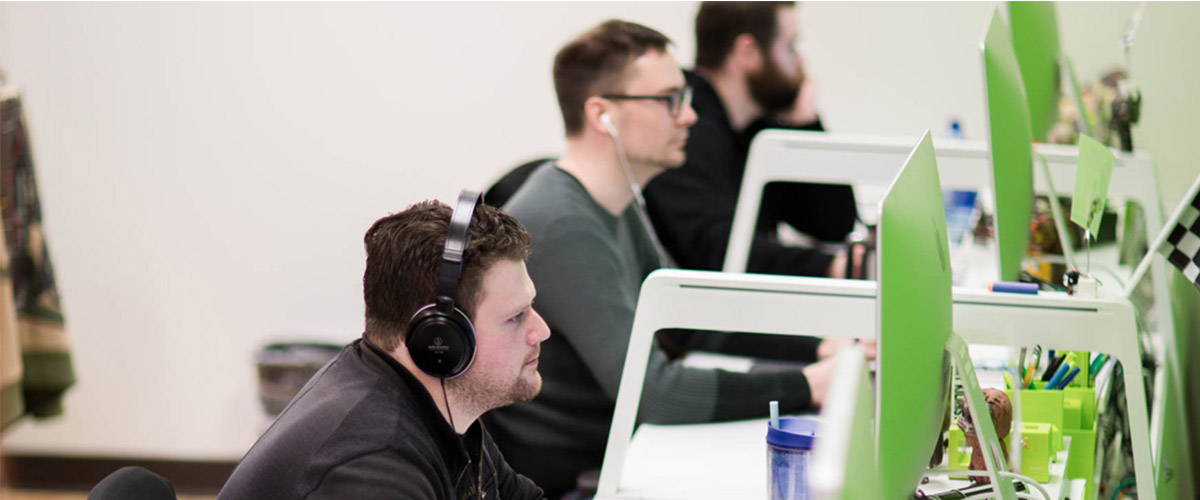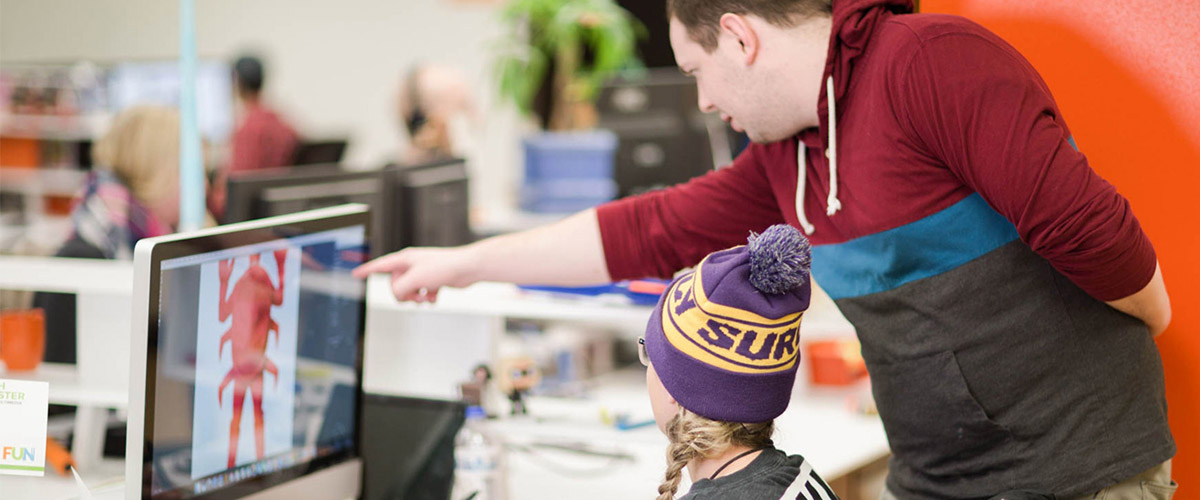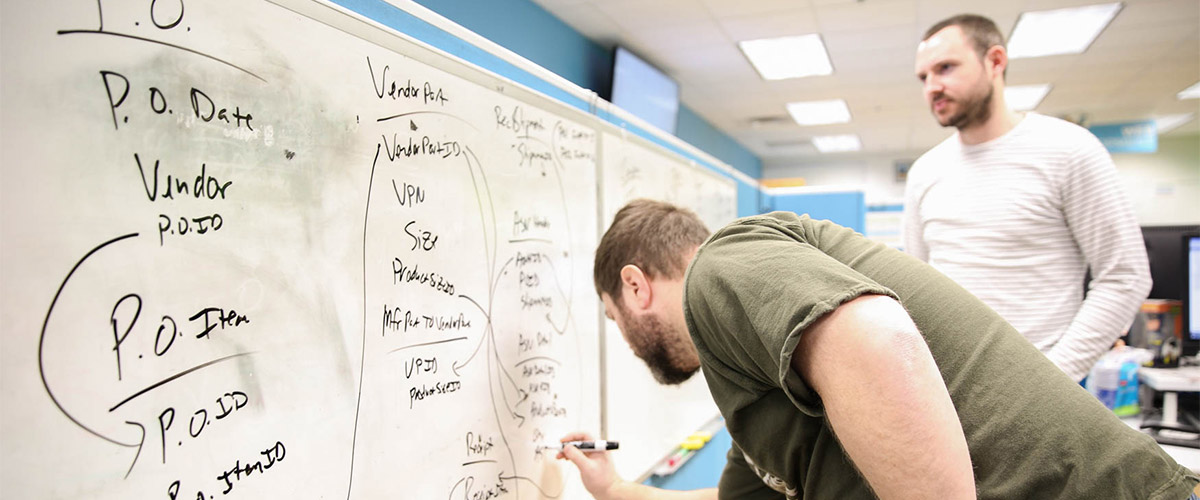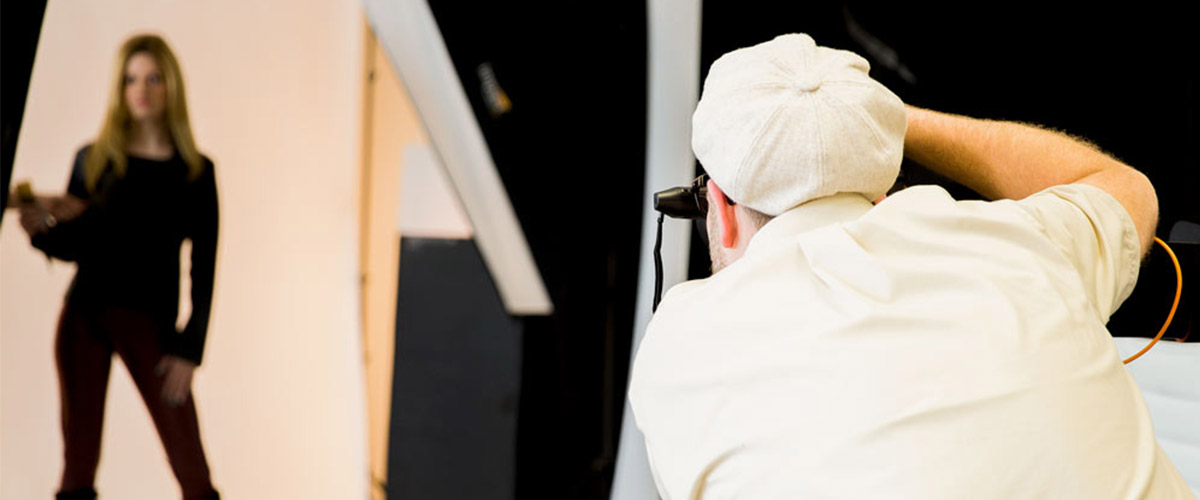 A lot of businesses say that they are a family, but here at Halloween.com, we mean it. We have some of the smartest and most talented employees in the world, and we have a hunch it has something to do with the values we hold most dearly.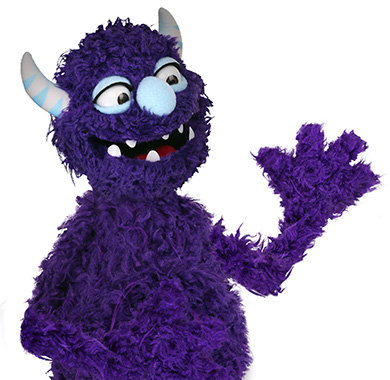 Interested in joining our energetic, nerdy,
talented, and fun team?
View All Careers
2080 Lookout Drive
North Mankato, MN 56003
507-386-8244