Harley Quinn Makeup
1 - 2 of 2
---
Get ready to channel your inner Harley Quinn with our stunning selection of Harley Quinn Makeup. From bold red lips to dramatic smoky eyes, our products will help you achieve her iconic look this Halloween. Unleash your wild side and embrace the madness with our Harley Quinn Makeup collection. Shop now and let your Halloween transformation begin!
read more
read less
Main Content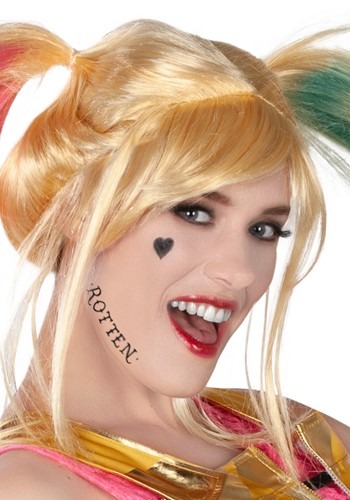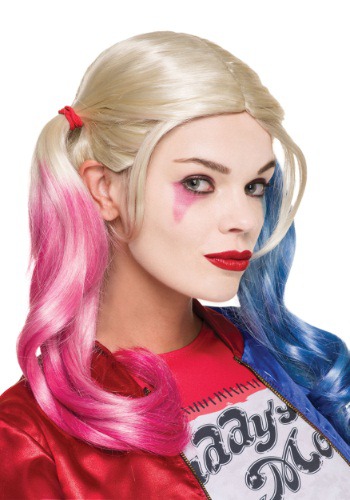 Out of Stock
---
Welcome to our Harley Quinn Makeup category, where you can transform yourself into the iconic and mischievous character from DC Comics. Whether you're dressing up for Halloween, a costume party, or simply want to unleash your inner Harley Quinn, we have everything you need to create the perfect look.
Step into the shoes of the unpredictable and captivating Harley Quinn with our wide selection of makeup products. From vibrant and bold colors to edgy and playful designs, our collection has it all. Get ready to embrace your wild side and bring this beloved character to life like never before.
To start your transformation, explore our range of Harley Quinn-inspired makeup kits. These kits include all the essentials you need to achieve Harley's signature look, including eyeshadows, lipsticks, and face paints. With just a few strokes of a brush, you can recreate her iconic red and black color scheme, complete with her trademark heart-shaped beauty mark.
For those who want to take their Harley Quinn costume to the next level, we offer individual makeup products that allow you to customize your look. Choose from a variety of vibrant eyeshadow palettes, featuring shades that range from bold reds to electric blues. Experiment with different color combinations to create a unique and eye-catching design that is sure to turn heads.
No Harley Quinn transformation is complete without the perfect pout. Explore our collection of lipsticks and lip glosses in shades of red, pink, and purple to achieve that signature Harley Quinn smile. Don't forget to add a touch of sparkle with our glitter lipsticks, perfect for adding a touch of mischief to your look.
To truly capture Harley Quinn's playful and rebellious spirit, don't be afraid to get creative. Our selection of face paints and temporary tattoos allows you to add those finishing touches that will make your costume stand out from the crowd. From diamond-shaped face stickers to jester-inspired designs, these accessories will give your Harley Quinn look that extra wow factor.
Whether you're a fan of the classic Harley Quinn look or prefer the modern interpretations from movies and TV shows, our Harley Quinn Makeup category has everything you need to bring your favorite character to life. So, embrace your inner villain and let your imagination run wild. Shop now and unleash the Harley Quinn within you!