Costume Jewelry Necklaces
1 - 2 of 2
---
Add a touch of eerie elegance to your Halloween ensemble with our stunning Costume Jewelry Necklaces. From spooky skulls to bewitching bats, our collection offers a wide range of hauntingly beautiful designs. Complete your look with these statement pieces that will surely make heads turn. Shop now and embrace the dark side of fashion.
read more
read less
Main Content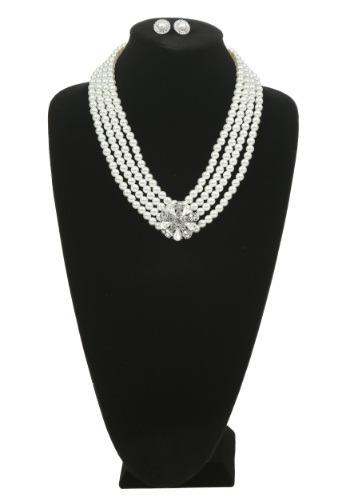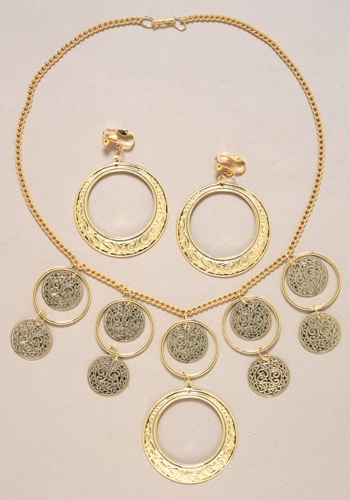 Out of Stock
---
Welcome to our Costume Jewelry Necklaces category, where you'll find the perfect accessories to complete your Halloween look! Whether you're dressing up as a glamorous vampire, a spooky witch, or a mystical mermaid, our collection of necklaces will add that extra touch of enchantment to your costume.
At Halloween.com, we understand that the right jewelry can make or break a costume. That's why we've curated a wide selection of necklaces that are both stylish and affordable. From gothic chokers to sparkling pendants, we have something to suit every taste and theme.
For those looking to embrace the dark side, our selection of gothic necklaces will add an edgy and mysterious vibe to your costume. Choose from skull pendants, bat charms, and spiderweb designs to create a look that is both elegant and haunting. Pair these necklaces with a dramatic black dress or a vampire cape for a truly unforgettable ensemble.
If you prefer a more whimsical and magical costume, our fantasy-inspired necklaces are perfect for you. Channel your inner fairy with delicate butterfly and flower designs, or unleash your inner mermaid with seashell and starfish pendants. These necklaces will add a touch of enchantment to any costume, whether you're a woodland nymph or a mythical creature from the sea.
For those who want to add a pop of color to their Halloween outfit, our statement necklaces are just what you need. With vibrant gemstones, glittering rhinestones, and eye-catching beads, these necklaces will instantly elevate your costume to the next level. Whether you're a glamorous flapper from the 1920s or a disco diva from the 70s, our statement necklaces will make you the center of attention at any Halloween party.
Not only do our costume jewelry necklaces enhance your Halloween costume, but they can also be worn long after the holiday is over. They make great accessories for themed parties, cosplay events, or even everyday wear. With their high-quality materials and attention to detail, these necklaces are designed to last.
So why wait? Explore our Costume Jewelry Necklaces category and find the perfect piece to complete your Halloween look. With our diverse selection and affordable prices, you're sure to find a necklace that will make you feel like the star of the night. Happy shopping and have a spooktacular Halloween!