Wolverine Accessories
1 - 3 of 3
---
Complete your Wolverine costume with our wide range of Wolverine Accessories. From iconic claws and masks to belts and gloves, we have everything you need to channel your inner mutant. Unleash your fierce and powerful side this Halloween with our high-quality Wolverine Accessories. Get ready to claw your way to the best costume at the party!
read more
read less
Main Content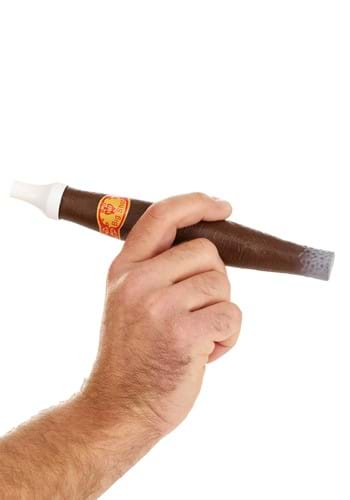 Out of Stock
---
Welcome to our Wolverine Accessories category, where you'll find everything you need to complete your Wolverine costume and unleash your inner mutant superhero! Whether you're a die-hard Wolverine fan or simply looking to add an extra touch of fierceness to your Halloween outfit, we've got you covered.
Our selection of Wolverine accessories is designed to bring out the ultimate Wolverine look. From iconic claws to signature masks, we have all the essentials to transform you into the legendary X-Men character. Slip on a pair of our realistic Wolverine claws and feel the power surge through your fingertips. These claws are made from high-quality materials to ensure durability and authenticity, so you can confidently slash through any Halloween party.
No Wolverine costume is complete without his distinctive mask. Our collection offers a variety of masks, ranging from classic designs to more modern interpretations. Slip on a mask and instantly feel the transformation as you embody the fierce and fearless Wolverine. With their comfortable fit and attention to detail, our masks will make you look like you just stepped out of the X-Men universe.
In addition to claws and masks, we also offer a range of other Wolverine accessories to enhance your costume. From belts and gloves to dog tags and boot covers, we have everything you need to perfect your Wolverine look from head to toe. Our accessories are designed to complement each other, allowing you to create a cohesive and impressive ensemble.
Whether you're attending a Halloween party, Comic-Con event, or simply want to unleash your superhero alter ego, our Wolverine accessories are sure to make a statement. Embrace the spirit of Halloween and channel your inner mutant with our high-quality and officially licensed Wolverine accessories.
At Halloween.com, we understand the importance of finding the perfect costume and accessories. That's why we offer a wide range of options to suit every budget and style. With our convenient online shopping experience, you can browse through our Wolverine Accessories category and easily find the items that will make your Wolverine costume stand out from the rest.
So why wait? Dive into our Wolverine Accessories category and let your transformation begin. Unleash your claws, don the mask, and step into the shoes of the legendary Wolverine. With our selection of accessories, you'll be ready to take on any Halloween adventure and become the ultimate mutant superhero. Get ready to make a lasting impression and have a howling good time this Halloween!