---
Get ready to roll into Halloween with our R2D2 Costumes collection. Whether you're a Star Wars enthusiast or just love the iconic droid, we've got the perfect costumes for you. From adorable R2D2 onesies to detailed cosplay outfits, embrace the force and become the beloved astromech this Halloween.
read more
read less
Main Content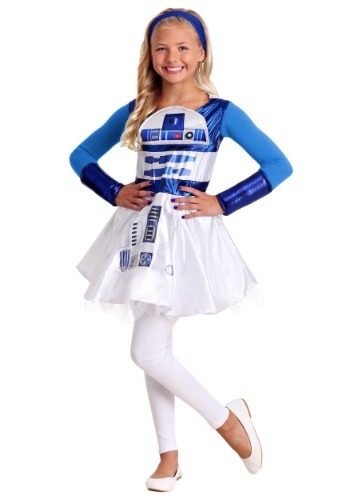 Out of Stock
---
Welcome to our R2D2 Costumes category, where you can find the perfect outfit to transform into the iconic astromech droid from the Star Wars universe. Whether you're gearing up for Halloween, a cosplay event, or just want to show off your love for all things Star Wars, we've got you covered!
Step into the shoes (or should we say, wheels) of R2D2 with our wide selection of costumes inspired by this beloved character. From full-body jumpsuits to dresses and tunic sets, we have options for everyone, including adults, kids, and even pets. Get ready to beep, boop, and roll your way through any costume party or convention!
Our R2D2 costumes come in various styles and sizes, ensuring that you'll find the perfect fit. Whether you want a sleek and form-fitting costume or a more comfortable and relaxed one, we have options that will suit your preferences. And don't worry, all of our costumes are made with high-quality materials to ensure durability and comfort throughout your galactic adventures.
Looking to add some extra flair to your R2D2 ensemble? Check out our accessories section, where you'll find everything from R2D2 masks and hats to gloves and footwear. Complete your look with these fantastic additions and watch as heads turn in awe at your attention to detail.
Not only are our R2D2 costumes perfect for Halloween, but they also make a great choice for cosplay events and Star Wars-themed parties. Join forces with other Star Wars enthusiasts and recreate your favorite scenes from the movies. Whether you're attending a convention or hosting your own Star Wars marathon, our R2D2 costumes will make you the star of the show.
Don't forget that our R2D2 costumes also make fantastic gifts for Star Wars fans of all ages. Surprise your loved ones with a costume that will make them feel like they're part of the Star Wars universe. Imagine the joy on their faces as they transform into their favorite droid and embark on their own intergalactic adventures.
So, what are you waiting for? Explore our R2D2 Costumes category and find the perfect costume to channel your inner astromech droid. May the force be with you as you embark on an unforgettable Halloween or cosplay experience. Start your journey today and let the beeping and booping begin!