---
Dive into the mesmerizing world of puppets this Halloween! Our specially curated Puppets collection is budding with potential, offering iconic pieces like the official Gizmo puppet. Perfect for creating a captivating, spine-chilling performance or costume, these hand puppets are set to enhance your Halloween festivities. Shop today and let the haunting puppet show begin!
read more
read less
Main Content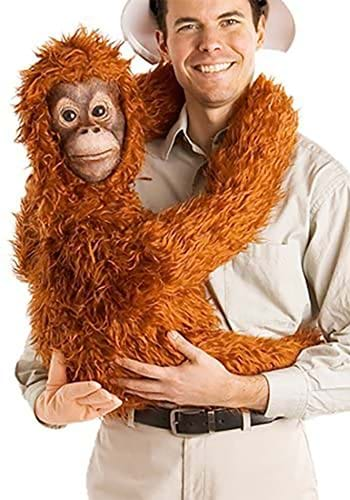 Coming Soon
---
Ever dreamt of becoming a puppeteer for a night? Or maybe you're looking to add an extra dimension to your Halloween ensemble?
Imagine attending a Halloween soirée with an officially licensed Gizmo puppet! As you engage in conversations, Gizmo is geared up to whisper some Gremlin secrets, not only amplifying the fun factor of your costume but serving as an interactive entertainment tool! So, regale audiences with spooky tales narrated through your puppet, or invent your own dark puppet shows to captivate the imagination!
We get it—sometimes, the puppeteer's heart yearns for a wider stage! If you're not spotting the puppet of your dreams just yet, don't fret! Our collections of plush toys, dolls, and Halloween decorations are bursting with items that might just tickle your eerie fancy. Think of them as the puppets' close cousins. They, too, can be infused with life, spirit, and spooky creativity.
But don't forget to check back on this curated collection! We're always in the lab, brewing new ideas, seeking the spookiest costume accessories and Halloween decorations to ensure our selection evolves to meet your deepest, darkest Halloween desires!
So, remember to haunt this space from time to time to catch the latest additions. Because at Halloween.com, we're not just selling products; we're crafting experiences. And trust us, the puppetry journey has only just begun! With each tick-tock of the midnight clock, we're inching closer to expanding this bewitched selection. So, to all our dear puppet lovers, stay tuned! The show's about to get a lot more thrilling!
And hey, while the ghosts and ghouls play, why not delve into other magical realms? After all, every shadowy corner of our store is a testament to our commitment to giving you the most enchanting Halloween experience. Dive in and let the magic envelop you!