---
Get ready to strike a pose with Zoolander Halloween Ideas! Turn heads this Halloween with our collection of fashion-forward costumes and accessories inspired by the iconic movie. From ridiculously good-looking outfits to over-the-top props, we have everything you need to unleash your inner Derek or Hansel. So, make your Halloween runway-worthy with Zoolander Halloween Ideas!
read more
read less
Main Content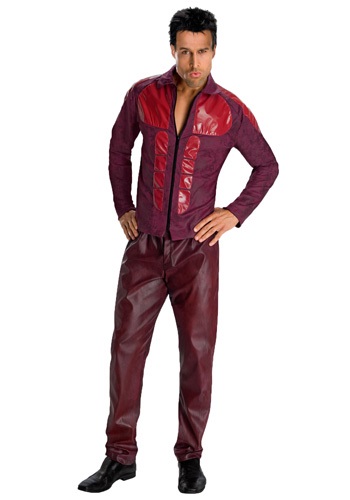 Out of Stock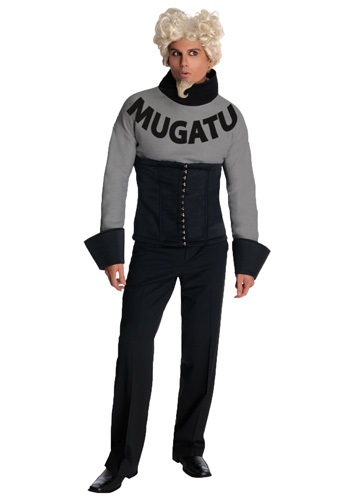 Out of Stock
---
Welcome to our Zoolander Halloween Ideas page, where fashion and fun collide in the most outrageous way! Get ready to strike a pose and unleash your inner supermodel as you explore our collection of Zoolander-inspired costumes and accessories.
Step into the world of Derek Zoolander and his fashion-forward friends with our wide selection of costumes. Whether you want to channel Derek's iconic "Blue Steel" gaze or transform into the eccentric Mugatu, we have the perfect outfit to make you the center of attention at any Halloween party. From sleek jumpsuits to vibrant suits, our Zoolander costumes are designed to capture the essence of these larger-than-life characters.
But it's not just about the costumes – accessories are the key to completing your Zoolander look. Add a touch of glamour with our selection of wigs, sunglasses, and hats that will instantly transform you into a runway-ready model. Don't forget to perfect your pout with our range of lipsticks and makeup kits, so you can achieve that flawless Zoolander style.
Want to take your Zoolander costume to the next level? We've got you covered! Explore our collection of props and accessories that will elevate your outfit from ordinary to extraordinary. From inflatable fashion accessories to hilarious signs and banners, you'll have everything you need to create a memorable Zoolander-inspired Halloween experience.
Whether you're attending a costume party, trick-or-treating with friends, or simply want to make a fashion statement, our Zoolander Halloween Ideas page has something for everyone. With our high-quality costumes and accessories, you'll be ready to strut your stuff and leave a lasting impression wherever you go.
So, grab your best "Blue Steel" pose, unleash your inner diva, and let our Zoolander Halloween Ideas inspire your most fashionable Halloween look yet. Browse our collection and get ready to turn heads with your incredible style and wit. Don't be afraid to embrace the absurd and make this Halloween a truly unforgettable experience!
Remember, at our Zoolander Halloween Ideas page, we take fashion seriously, even if we don't take ourselves too seriously. So, get ready to bring the runway to Halloween and let your inner fashionista shine. Start exploring our Zoolander-inspired costumes and accessories now and prepare to slay the Halloween game like a true supermodel!