Zoolander Costumes
1 - 2 of 2
---
Get ready to strike a pose this Halloween with our Zoolander Costumes collection! From Derek's iconic Blue Steel to Hansel's fierce looks, we have everything you need to channel your inner fashion model. Stand out at any party and take your costume game to the next level with our trendy and hilarious Zoolander-inspired outfits. Let your inner diva shine and steal the show!
read more
read less
Main Content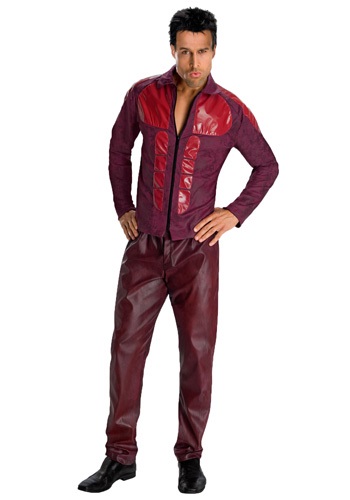 Out of Stock
---
Welcome to the world of Zoolander! Get ready to strike a pose and unleash your inner supermodel with our incredible selection of Zoolander costumes. Whether you're a fan of the iconic movie or simply want to add a touch of fashion-forward fun to your Halloween, we've got you covered.
Step into the shoes of the ridiculously good-looking Derek Zoolander himself with our range of Zoolander costumes. From his signature blue steel gaze to his perfectly coiffed hair, you'll be ready to take the runway by storm. Choose from our selection of Derek Zoolander costumes, complete with his famous orange "Derelicte" suit or his sleek black ensemble. Don't forget to perfect your pout and practice your poses – you'll be the life of the party!
If you're more of a Mugatu fan, we've got you covered too. Transform into the eccentric fashion designer with our Mugatu costumes. With his outrageous outfits and quirky personality, Mugatu is a Halloween costume that will definitely turn heads. Choose from his flamboyant leopard print suit or his iconic "M" sweater – just make sure to perfect your evil laugh and practice your villainous monologues.
But the fun doesn't stop there! We also offer a range of costumes inspired by other memorable characters from the Zoolander universe. Want to channel your inner Matilda Jeffries, the fearless journalist? We have the perfect costume for you. Or perhaps you're more drawn to the lovable Hansel, with his bohemian style and laid-back attitude. Whatever your preference, we have the Zoolander costume to suit your fashion-forward needs.
Complete your Zoolander look with our selection of accessories. From Derek's signature hairstyle wig to Mugatu's eccentric eyewear, we have all the details covered. Add a touch of humor with our Zoolander-inspired props, such as the infamous "really, really ridiculously good-looking" mug or the "Zoolander for President" sash.
Whether you're attending a Halloween party, a themed event, or simply want to have some fun, our Zoolander costumes are the perfect choice. Embrace your inner fashionista and make a statement that will have everyone saying, "That's so Zoolander!"
So, get ready to strut your stuff and steal the spotlight with our fantastic selection of Zoolander costumes. With our high-quality materials and attention to detail, you'll feel like you've stepped right off the runway. Don't miss out on the opportunity to become part of the Zoolander world this Halloween – shop our Zoolander costumes now and let your inner supermodel shine!