World of Warcraft
1 - 2 of 2
---
Welcome to the World of Warcraft Halloween Ideas! Discover a realm of spooky inspiration for your Halloween festivities. From epic costumes to eerie decorations, delve into a world where Azeroth meets All Hallows' Eve. Unleash your creativity and immerse yourself in the mystical realm of Warcraft this Halloween.
read more
read less
Main Content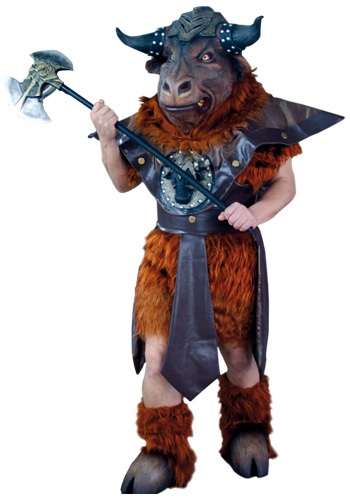 Out of Stock
---
Welcome to our World of Warcraft Halloween Ideas category page, where you'll find a treasure trove of epic costumes and accessories inspired by the immersive and legendary game. Whether you're a devoted player or just a fan of the Warcraft universe, we've got everything you need to level up your Halloween experience!
Step into the fantastical world of Azeroth with our wide selection of World of Warcraft costumes. From mighty warriors to cunning rogues, mystical mages to fierce hunters, we have the perfect outfit to transform you into your favorite character. Suit up as the honorable Alliance or the mighty Horde and join the battle for Halloween dominance.
Looking to channel the power of the Horde? Our orc, troll, and tauren costumes will have you ready to conquer the trick-or-treating battlegrounds. With their fearsome armor, tusks, and battle-ready accessories, you'll be a force to be reckoned with. Unleash your inner warrior and let the Horde spirit guide you through the night.
If you prefer the noble Alliance, we have a variety of costumes inspired by the valiant humans, mighty dwarves, and enigmatic night elves. Don your armor, grab your sword, and stand tall as a beacon of justice and honor. With our intricately designed costumes, you'll feel like you've stepped straight out of Stormwind or Ironforge.
No World of Warcraft costume is complete without the right accessories. Enhance your character's look with our selection of iconic weapons, shields, and props. From the legendary Frostmourne to the fearsome Thunderfury, we have the perfect weapon to make your costume truly legendary. Don't forget to stock up on potions, scrolls, and other essentials for your Halloween adventure.
But World of Warcraft is not just about the characters; it's about the incredible creatures that roam the land. Bring the game to life with our collection of WoW-inspired masks and creature costumes. Become a fearsome dragon, a mischievous gnome, or a majestic night elf sentinel. With these unique and intricate designs, you'll be the talk of the Halloween realm.
Whether you're attending a costume party, going trick-or-treating, or simply immersing yourself in the Halloween spirit, our World of Warcraft Halloween Ideas category has everything you need to make this holiday truly legendary. So gear up, embrace your inner hero, and let the adventure begin!