World of Warcraft Costumes
1 - 2 of 2
---
Welcome to the World of Warcraft Costumes! Unleash your inner hero with our epic collection of Halloween costumes inspired by the legendary characters from the popular game. Whether you seek to embody a fearsome Orc or a noble Night Elf, we have the perfect costume to transport you to Azeroth. Explore now and prepare for an unforgettable Halloween adventure!
read more
read less
Main Content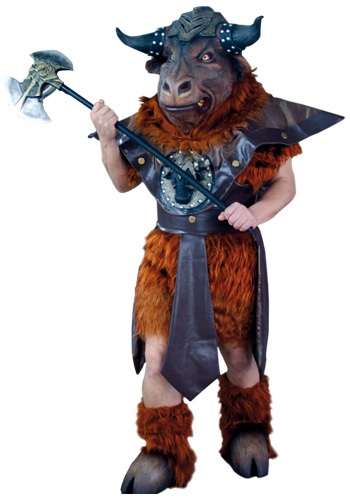 Out of Stock
---
Welcome to our World of Warcraft Costumes category, where you can bring your favorite characters from the iconic game to life this Halloween! Step into the epic fantasy world of Azeroth and become a legendary hero or fearsome villain with our wide selection of World of Warcraft costumes.
Immerse yourself in the battle between the Horde and the Alliance with our authentic and officially licensed World of Warcraft costumes. Whether you choose to don the armor of a mighty warrior like the Orc, Tauren, or Troll, or prefer the elegance of an Elven archer or mage, we have the perfect costume to suit your desired character.
Our World of Warcraft costumes are meticulously designed to capture the intricate details and essence of each character. From the iconic weapons and accessories to the unique armor sets, you'll feel like you've stepped straight out of the game and into the real world.
Are you ready to join the ranks of the infamous Horde? Our World of Warcraft Horde costumes will allow you to channel the strength, power, and ferocity of this faction. Choose from a variety of Horde characters, including the imposing Orcs, the noble Tauren, the cunning Trolls, and more. With our Horde costumes, you'll be ready to conquer Azeroth and fight for the glory of your faction!
If you prefer to fight for the noble Alliance, our World of Warcraft Alliance costumes are perfect for you. Become a valiant Human, a wise Night Elf, a steadfast Dwarf, or any other iconic Alliance race. With our Alliance costumes, you'll embody the spirit of honor, justice, and unity as you defend Azeroth from the forces of darkness.
Not only are our World of Warcraft costumes perfect for Halloween parties and events, but they're also ideal for cosplay conventions, gaming events, and themed gatherings. Show off your love for the game and impress fellow fans with your attention to detail and dedication to your favorite World of Warcraft character.
Whether you're a seasoned World of Warcraft player or simply a fan of the game's rich lore and captivating characters, our World of Warcraft costumes will transport you into the realm of Azeroth like never before. So, gear up, choose your side, and get ready for an unforgettable Halloween adventure!
Explore our World of Warcraft Costumes category now and discover the perfect costume to unleash your inner hero or villain. Get ready to embrace the magic, mystery, and excitement of the World of Warcraft universe!