---
Unleash your inner sorcerer with our enchanting collection of Wizard Staffs. Crafted with intricate details and mystical allure, these staffs are perfect for completing your Halloween costume or adding a touch of magic to any occasion. Explore our bewitching selection and channel the power of the wizards!
read more
read less
Main Content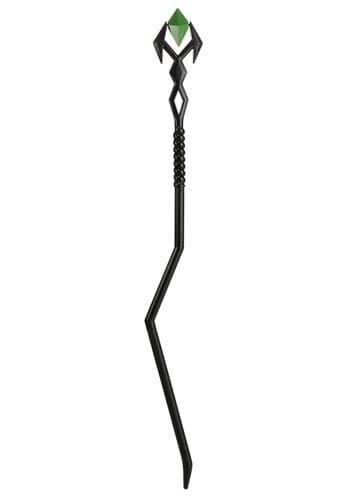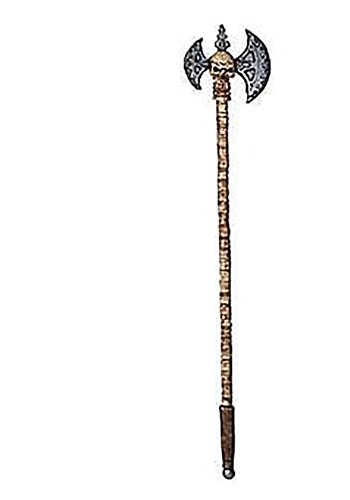 Out of Stock
---
Welcome to our enchanting world of Wizard Staffs! Step into the realm of magic and sorcery with our extraordinary collection of staffs that will transport you to a mystical world filled with wonder and awe. Whether you're dressing up for Halloween, attending a costume party, or simply indulging in your love for all things magical, our Wizard Staffs are the perfect accessory to complete your look.
Immerse yourself in the art of wizardry with our wide range of staffs, each crafted with intricate details and designed to captivate your imagination. From classic wooden staffs to ornate crystal-tipped ones, we have something to suit every aspiring sorcerer. Our staffs are made with high-quality materials, ensuring durability and authenticity that will make you feel like a true master of magic.
Looking to channel the power of ancient wizards? Our collection features staffs inspired by legendary figures, such as Merlin, Gandalf, and Dumbledore. With these iconic staffs in your hands, you'll feel the weight of their wisdom and the strength of their magic flowing through you. Let the staffs be an extension of your personality, as you embark on epic adventures and cast spells like never before.
In addition to their magical allure, our Wizard Staffs are also versatile accessories that can complement a variety of costumes. Whether you're dressing as a powerful sorceress, a wise old wizard, or a mischievous witch, a staff can instantly elevate your costume to new heights. It's the perfect finishing touch that will make you stand out from the crowd and leave everyone spellbound.
Not only are our Wizard Staffs perfect for Halloween, but they also make great props for theatrical productions, cosplay events, and fantasy-themed parties. Create unforgettable moments and bring your favorite characters to life with these enchanting staffs. Let your imagination run wild as you wield the power of magic and become the center of attention at any event.
So, what are you waiting for? Explore our captivating collection of Wizard Staffs and unleash your inner sorcerer. Whether you're a seasoned wizard or a novice in the world of magic, our staffs will transport you to a realm where anything is possible. Get ready to cast spells, brew potions, and embark on extraordinary adventures with our extraordinary selection of Wizard Staffs. Let the magic begin!