---
Get ready to soar through the Halloween night with our sensational Superman Capes! Unleash your inner superhero and command attention at every party. With our high-quality capes, you'll feel invincible and look extraordinary. Embrace your heroic alter ego and shop our collection now!
read more
read less
Main Content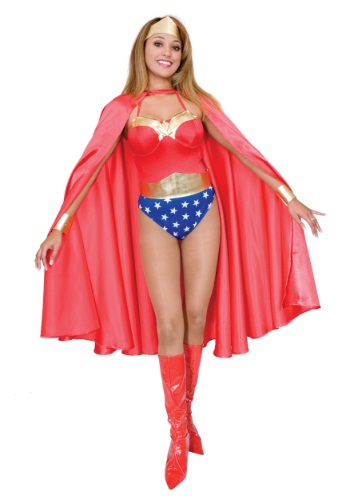 Out of Stock
---
Welcome to our Superman Capes category, where you can unleash your inner superhero this Halloween! Transform into the iconic Man of Steel with our wide selection of Superman capes. Whether you're dressing up for a costume party or just want to feel like a hero for a day, we've got you covered.
Our Superman capes are made with high-quality materials to ensure durability and comfort. From classic red capes with the iconic Superman logo to capes featuring the latest designs inspired by the DC Comics universe, we have something for every Superman fan.
Step into the shoes of Clark Kent and embrace the power of Superman with our adult-sized capes. These capes are perfect for adding the finishing touch to your Superman costume. Pair them with a bodysuit, tights, and boots to complete the superhero look that will turn heads at any Halloween party.
Don't worry, little heroes! We also have a range of Superman capes for kids. Let your little ones fly into their own adventures with our child-sized capes. Whether they want to be the next Superman or Supergirl, our capes will make them feel invincible.
Looking for a unique twist on the classic Superman cape? Check out our deluxe capes with added features like built-in muscles or capes that light up. These special capes will make you stand out from the crowd and take your Superman costume to the next level.
Not only are our Superman capes perfect for Halloween, but they also make great additions to cosplay events, comic conventions, or themed parties. Dress up as your favorite superhero and become the center of attention wherever you go.
At our Halloween-themed ecommerce store, we strive to provide the best selection of costumes and accessories to make your Halloween experience unforgettable. With our Superman capes, you can embrace the spirit of the Man of Steel and feel the power of being a superhero. Soar through the night sky, fight off villains, and save the day with our Superman capes!
Shop now and choose your favorite Superman cape to complete your superhero transformation. Whether you're a fan of the classic Superman or prefer the modern interpretations, we have the perfect cape for you. Order today and get ready to take flight on Halloween!