Rocky Horror Picture Show Costumes
1 - 3 of 3
---
Get ready to do the time warp! Explore our collection of Rocky Horror Picture Show costumes for a Halloween look that's out of this world. Whether you want to be a sweet Transvestite or a seductive Magenta, we have the perfect costume to bring your favorite characters to life. Shop now!
read more
read less
Main Content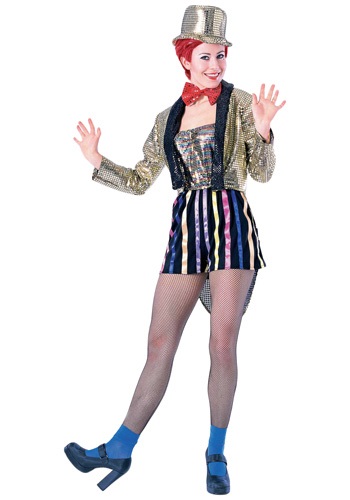 Out of Stock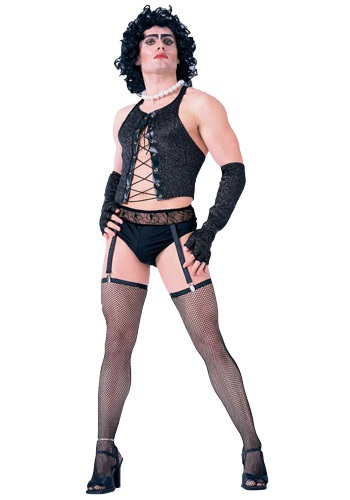 Out of Stock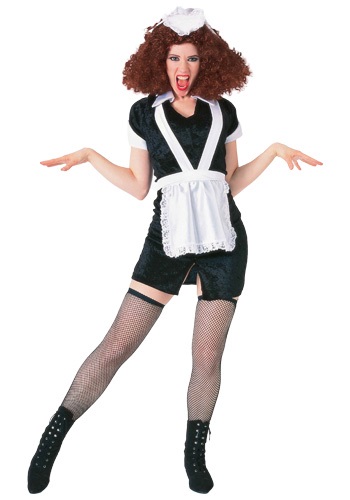 Out of Stock
---
Step into the thrilling world of the Rocky Horror Picture Show with our incredible selection of costumes! Get ready to do the Time Warp and bring your favorite characters to life this Halloween. Whether you're a die-hard fan or just discovering the cult classic, our Rocky Horror Picture Show costumes are perfect for any Halloween party or cosplay event.
Let's start with the iconic characters from the movie. Transform into the sweet and innocent Janet Weiss with our Janet costumes. Choose from a variety of styles, including her classic pink dress or her seductive Transylvanian outfit. Or, if you prefer a more daring look, become the vivacious Columbia with her sparkling sequin jacket and top hat. You'll be ready to dance and sing along to all the catchy tunes!
Of course, we can't forget about the enigmatic Dr. Frank-N-Furter. Embrace your inner mad scientist with our selection of Frank-N-Furter costumes. From his iconic corset and fishnet stockings to his extravagant cape, we have everything you need to become the ultimate party host. Just don't forget to perfect your dramatic entrance!
For those who love a bit of mystery, our Rocky Horror Picture Show costumes also include the mysterious Riff Raff and the alluring Magenta. Channel Riff Raff's eerie vibes with his tattered suit and wild hair, or embody Magenta's seductive allure with her provocative maid outfit. These characters are perfect for those who want to add a touch of darkness to their Halloween celebrations.
And let's not overlook the mischievous Eddie and the eccentric Dr. Everett Scott. With our Eddie costumes, you can rock out in his iconic biker gear and show off your rebel side. Or, if you prefer a more scholarly look, our Dr. Everett Scott costumes will make you look like you just stepped out of the laboratory.
No Rocky Horror Picture Show costume would be complete without the Time Warp. Don't forget to check out our accessories section, where you'll find everything from fishnet stockings and gloves to wigs and makeup kits. With these finishing touches, you'll be able to perfect your transformation into your favorite character.
So, whether you're attending a Halloween party, performing in a shadow cast, or simply want to pay homage to this beloved cult classic, our Rocky Horror Picture Show costumes are the perfect choice. Embrace the excitement, the music, and the unforgettable characters of this iconic film. It's time to let your inner Rocky Horror fan shine!