Queen of Hearts Makeup
1 - 3 of 3
---
Get ready to rule the Halloween party with our Queen of Hearts Makeup collection. Transform into the enchanting monarch with our vibrant eyeshadows, bold lipsticks, and intricate face paints. Embrace your regal side and create a look that will make heads turn. Unleash your inner queen and reign supreme this Halloween.
read more
read less
Main Content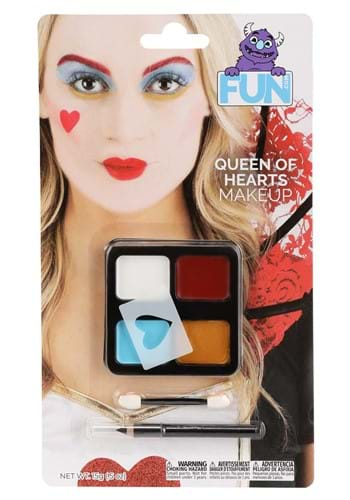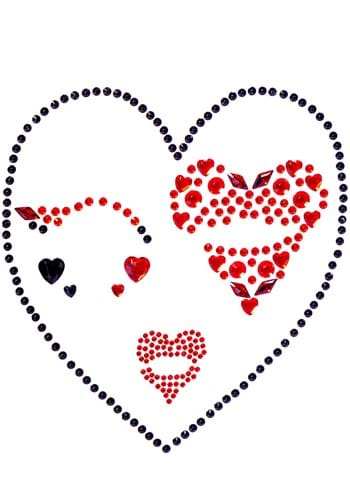 Out of Stock
---
Welcome to our Queen of Hearts Makeup category! Get ready to rule the Halloween party with your regal and captivating look. Whether you're going for a sweet and enchanting Queen or a dark and mysterious ruler, we have everything you need to create the perfect Queen of Hearts makeup.
Let your imagination run wild as you explore our wide selection of makeup products fit for a queen. From vibrant eyeshadows to bold lipsticks, we have all the essentials to help you transform into the iconic Queen of Hearts. Our high-quality makeup products are designed to withstand the longest of royal celebrations, ensuring that your look stays flawless all night long.
To capture the essence of the Queen of Hearts, start by accentuating your eyes with our richly pigmented eyeshadows. Choose from a variety of striking shades, from deep reds to shimmering golds, to create a captivating and mesmerizing gaze. Add a touch of drama with our long-lasting eyeliner and volumizing mascara to make your eyes truly pop.
No Queen of Hearts look is complete without the perfect pout. Explore our collection of bold and vibrant lipsticks to find the shade that best suits your royal style. From deep reds to dark purples, our lipsticks will give you that fierce and commanding presence that the Queen of Hearts is known for.
But we don't stop at just makeup products. Enhance your Queen of Hearts transformation with our selection of face paints, glitter, and rhinestones. Add a touch of sparkle and glamour to your look with our dazzling accessories and create a truly unforgettable ensemble.
Whether you're attending a Halloween party, a themed event, or simply want to embrace your inner Queen of Hearts, our makeup products will help you achieve a stunning and memorable transformation. Our Queen of Hearts Makeup category has everything you need to bring your royal dreams to life.
So, what are you waiting for? Dive into our Queen of Hearts Makeup category and let your creativity reign supreme. With our wide range of high-quality products, you'll be sure to turn heads and steal the show as the most captivating Queen of Hearts. Explore the power of makeup and let your inner queen shine this Halloween!