---
Get ready to strike fear into the hearts of all who dare cross your path with our spine-chilling selection of Predator Masks. From the iconic mandibles to intricate details, these masks are the perfect addition to your Halloween ensemble. Unleash your inner predator and transform into a creature of the night with our hair-raising collection.
read more
read less
Main Content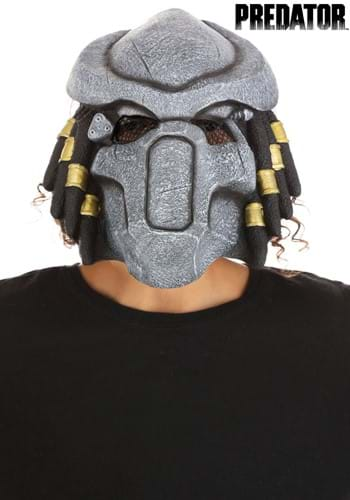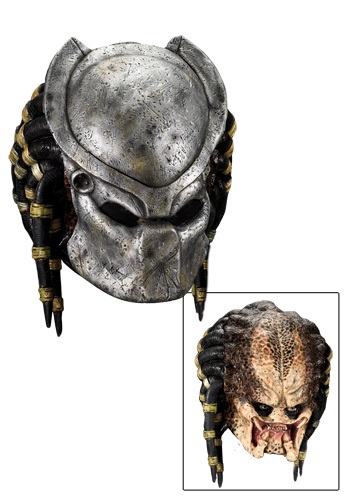 Out of Stock
---
Welcome to our Predator Masks category, where you'll find a terrifying assortment of masks inspired by the iconic movie franchise. Prepare to unleash your inner hunter and become the ultimate extraterrestrial warrior this Halloween!
Step into the world of the Predators and choose from a wide selection of masks that will send shivers down your spine. Whether you're a fan of the classic Predator design or prefer a more modern twist, we've got you covered. Our collection features masks that are meticulously crafted to capture every menacing detail, ensuring an authentic and bone-chilling look.
These Predator masks are not for the faint of heart. Made from high-quality materials, they are designed to withstand the toughest battles and ensure durability throughout the Halloween season. The attention to detail is truly remarkable, with intricate sculpting and hand-painted finishes that bring these menacing creatures to life.
Each mask in our collection offers a unique take on the Predator's fearsome appearance. From the iconic mandibles to the dreadlocks, these masks are designed to strike fear into the hearts of anyone who crosses your path. Whether you choose a full-face mask or a half-mask, you'll instantly transform into a creature from another world.
Perfect for Halloween parties, cosplay events, or just scaring the living daylights out of unsuspecting victims, these Predator masks are sure to make a lasting impression. Imagine the look on your friends' faces when they see you in full Predator regalia, ready to hunt down your prey.
Not only do these masks capture the essence of the Predator, but they also provide comfort and ease of wear. Adjustable straps ensure a secure fit, while lightweight materials allow for extended wear without discomfort. You can focus on perfecting your hunting skills without worrying about your mask slipping or hindering your movements.
Whether you're a die-hard fan of the Predator franchise or simply looking for a spine-chilling costume, our Predator Masks category has something for everyone. Unleash your inner creature and embrace the thrill of the hunt this Halloween with our collection of terrifying Predator masks.
So, gear up, get ready, and prepare to become the ultimate intergalactic hunter with our Predator Masks. Browse our selection now and take your Halloween experience to a whole new level of terror!