Potato Head Costumes
1 - 7 of 7
---
Get ready to spook and surprise with our Potato Head Costumes! Transform into your favorite character with these fun and unique outfits. Whether you're going for a classic or a spooky twist, our Potato Head Costumes will make you the life of the Halloween party. Shop now and let the creativity begin!
read more
read less
Main Content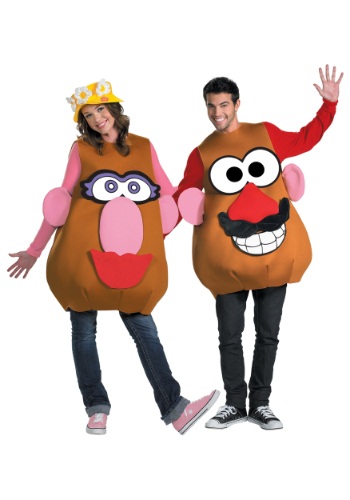 Video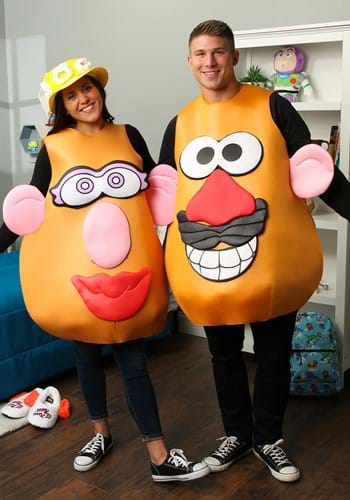 Video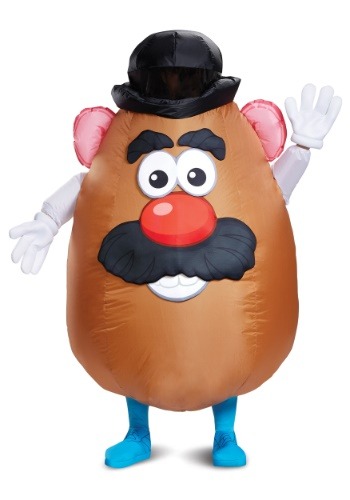 Video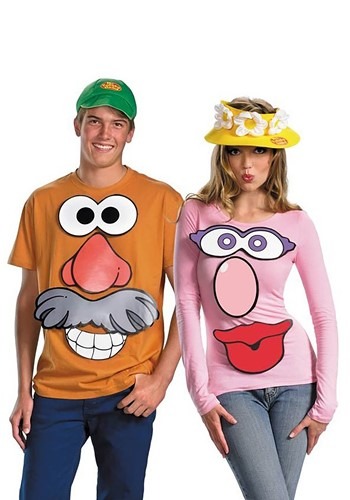 Out of Stock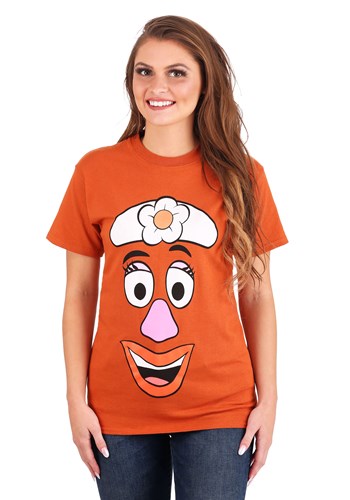 Out of Stock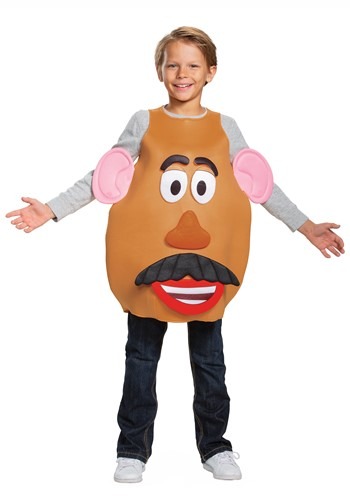 Out of Stock
---
Welcome to our spud-tacular Potato Head Costumes category! Get ready to mash up your Halloween with these hilarious and iconic costumes. Whether you want to be a classic Mr. Potato Head or a sassy Mrs. Potato Head, we have the perfect costume to make you the life of the party.
Our Potato Head Costumes collection features a variety of options to suit every taste and style. From full-body costumes to simple accessories, we have everything you need to create your own unique Potato Head look. Dress up as your favorite childhood toy and relive the nostalgia of playing with these beloved characters.
Looking for a funny and easy costume? Our Mr. Potato Head Inflatable Costume is a real crowd-pleaser. With its larger-than-life design, you'll be the center of attention wherever you go. Just slip it on, inflate, and get ready to bring smiles to everyone's faces.
For those who prefer a more traditional approach, our Classic Mr. Potato Head Costume is a fantastic choice. This costume includes a jumpsuit, detachable pieces, and a matching hat, giving you the authentic Potato Head experience. Get creative and mix and match the pieces to create your own unique look.
Ladies, don't worry, we haven't forgotten about you! Our Mrs. Potato Head Costume is the perfect blend of sweet and sassy. With its vibrant colors and playful design, you'll stand out from the crowd. Complete the look with the included hat and detachable pieces, and get ready to turn heads at any Halloween party.
If you're looking for a quick and easy costume, our Potato Head Accessory Kits are a great choice. These kits include all the essential pieces to transform yourself into a Potato Head character. Simply attach the included eyes, nose, and mouth to your clothes, and you're ready to go. It's a simple yet effective way to join in on the Potato Head fun.
Whether you're attending a Halloween party, trick-or-treating with the kids, or just want to add some whimsy to your day, our Potato Head Costumes are the perfect choice. These costumes are not only fun and unique, but they also capture the essence of this beloved toy.
So, what are you waiting for? Embrace your inner Potato Head and let the Halloween fun begin! Browse through our selection and find the perfect Potato Head Costume to make this Halloween a truly memorable one.