Marvel Costumes
1 - 3 of 3
---
Get ready to unleash your inner superhero with our Marvel Costumes collection. From Iron Man to Spider-Man, Captain America to Black Widow, we have a wide range of officially licensed costumes that will make you the star of any Halloween party. Shop now and save the day in style!
read more
read less
Main Content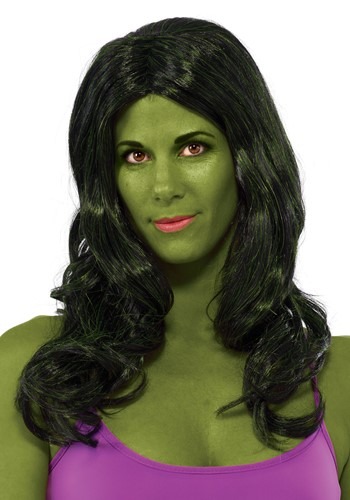 Out of Stock
---
Welcome to our Marvel Costumes collection, where you can unleash your inner superhero and bring your favorite Marvel characters to life this Halloween! Get ready to join the Avengers, X-Men, and Guardians of the Galaxy in an epic adventure like no other.
Step into the shoes of Iron Man and feel the power of his high-tech suit. With our Iron Man costumes, you can embody Tony Stark's genius and charisma while protecting the world from evil. Suit up and get ready to blast off into action!
If you're a fan of the web-slinging hero, we have an amazing selection of Spider-Man costumes for you to choose from. Whether you prefer the classic red and blue suit or the sleek black symbiote suit, you'll be swinging through the city and fighting crime in no time.
For those who are more inclined towards the darker side, our selection of Black Widow costumes will let you channel your inner spy and master the art of espionage. With their sleek and deadly style, these costumes are perfect for those who want to kick some serious butt this Halloween.
Looking to assemble the ultimate superhero team? Our Avengers costumes have got you covered. From Captain America's iconic shield to Thor's mighty hammer, you can become part of Earth's mightiest heroes and defend humanity against any threat that comes our way.
If mutants are more your style, our X-Men costumes will allow you to join Professor Xavier's team of gifted individuals. Whether you want to become the powerful Wolverine or the telepathic Jean Grey, our X-Men costumes will make you feel like you belong at the Xavier School for Gifted Youngsters.
And let's not forget the cosmic adventures of the Guardians of the Galaxy. With our Star-Lord costumes, you can become the charismatic leader of this ragtag group of misfits and embark on a thrilling intergalactic journey.
No matter which Marvel character you choose to become, our costumes are designed with high-quality materials and attention to detail, ensuring that you'll look and feel like a true superhero. So, assemble your team, put on your mask, and get ready for an unforgettable Halloween filled with action, adventure, and excitement.
Browse through our Marvel Costumes collection and find the perfect costume to make this Halloween a heroic one. Don't wait too long, as these popular costumes tend to disappear faster than the Hulk's temper. Order now and get ready to save the world in style!