---
Unleash your dark side this Halloween with our Kylo Ren Masks. Transform into the infamous Star Wars character and command the First Order. These high-quality masks perfectly capture Kylo Ren's intimidating presence, making them a must-have for any Star Wars fan or costume enthusiast. Get ready to rule the galaxy with our Kylo Ren Masks.
read more
read less
Main Content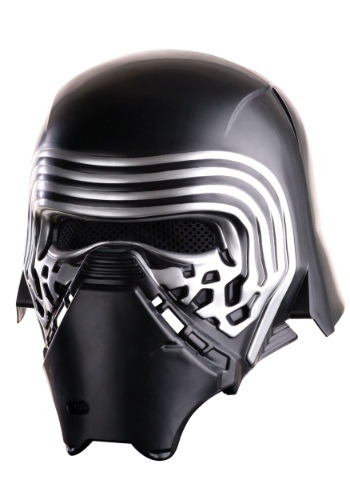 Out of Stock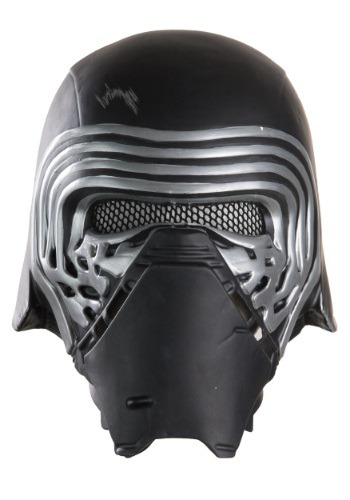 Out of Stock
---
Welcome to our Kylo Ren Masks category, where you can unleash your dark side this Halloween! If you're a fan of the Star Wars franchise and want to embody the enigmatic and powerful Kylo Ren, then you've come to the right place.
Our Kylo Ren Masks collection features a wide range of options to help you transform into this iconic character. Whether you're attending a costume party, going trick-or-treating, or participating in a cosplay event, these masks will add an extra touch of authenticity to your Kylo Ren ensemble.
Choose from different styles and designs that capture the essence of Kylo Ren's mysterious persona. From full-face masks to half masks, we have options that cater to all preferences. Crafted with attention to detail, these masks are made from high-quality materials to ensure both comfort and durability.
Immerse yourself in the dark side of the Force as you don the infamous helmet of Kylo Ren. Our masks feature intricate designs that replicate the battle-worn look of the original character. With their signature elongated shape, crossguard vents, and menacing eye slits, these masks will make you feel like you've stepped right out of the Star Wars universe.
Whether you're planning to recreate Kylo Ren's iconic scenes or create your own unique interpretation, our masks will help you bring your vision to life. Pair them with a flowing black cape, a sleek black robe, or Kylo Ren's distinctive lightsaber to complete the look and command attention wherever you go.
Not only are these masks perfect for Halloween, but they also make great additions to your Star Wars memorabilia collection. Display them proudly on your shelf or use them as conversation starters at fan conventions and events.
At Halloween.com, we understand the importance of finding the perfect costume accessories. That's why we offer a wide selection of Kylo Ren Masks to suit every budget and preference. Whether you're a die-hard Star Wars fan or simply looking to embrace the dark side for a night, our masks will ensure that you stand out from the crowd.
So, join the ranks of the First Order and channel your inner Kylo Ren with our impressive collection of masks. Unleash your power and make a bold statement this Halloween. Shop now and may the Force be with you!