JoJo Siwa Costumes
1 - 7 of 7
---
Get ready to shine this Halloween with our JoJo Siwa Costumes! Dress up as your favorite pop star with our selection of vibrant and sparkly outfits. From iconic bows to colorful dresses, our costumes will make you the star of the party. Get your dance moves ready and let the JoJo Siwa magic begin!
read more
read less
Main Content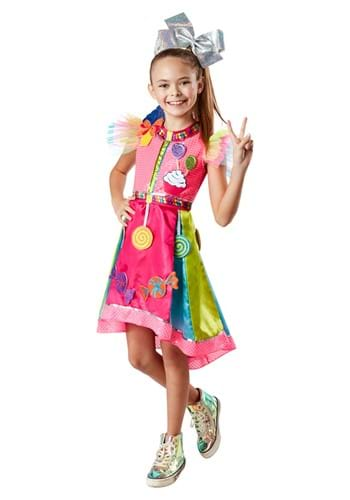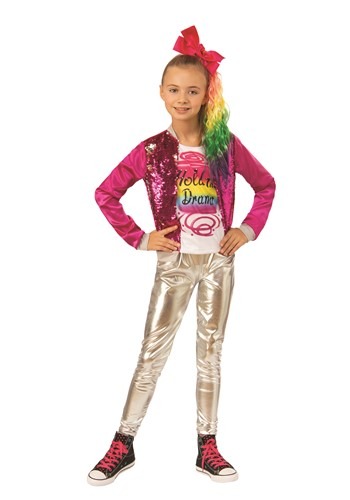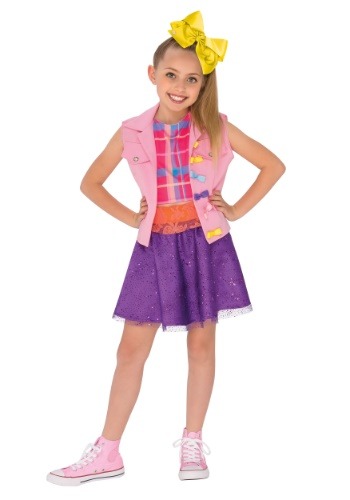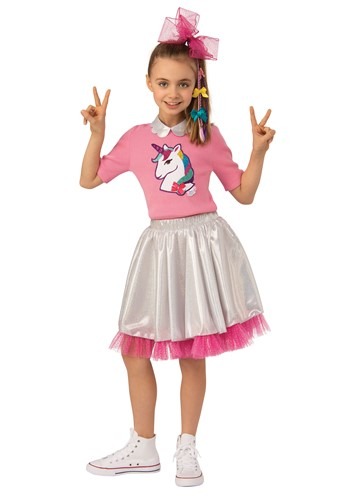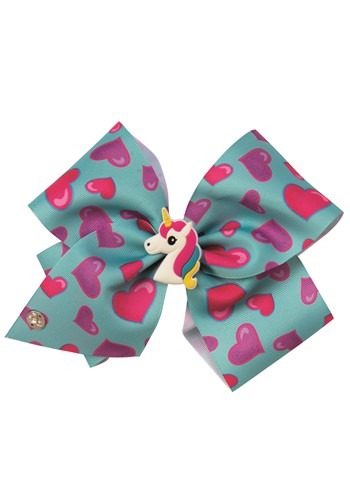 Out of Stock
---
Welcome to our JoJo Siwa Costumes category, where you can find everything you need to transform into your favorite dancing diva this Halloween! Get ready to sparkle and shine just like JoJo with our fabulous selection of costumes and accessories.
Step into the world of JoJo Siwa and let your personality shine with our range of vibrant and colorful costumes. Whether you want to dress up as JoJo herself or create your own unique JoJo-inspired look, we have the perfect costume for you. From her iconic bows to her signature style, we've got all the essentials to help you channel your inner JoJo.
Our JoJo Siwa costumes are designed with attention to detail, ensuring that you look and feel like a star. Made from high-quality materials, these costumes are comfortable to wear and built to withstand all your dance moves. Whether you're performing on stage or trick-or-treating with friends, our costumes will make you stand out from the crowd.
Complete your JoJo Siwa transformation with our wide range of accessories. No JoJo-inspired look is complete without her famous oversized bows, and we have a variety of colors and styles to choose from. Add some glitter and glamour with our sparkling jewelry and hair accessories, and don't forget to grab a microphone to belt out your favorite JoJo tunes.
Whether you're a fan of JoJo Siwa or simply looking for a fun and colorful costume, our JoJo Siwa Costumes category has something for everyone. From toddlers to adults, we have sizes to fit all ages and body types. So, gather your squad and get ready to rock the Halloween party in style!
Browse through our JoJo Siwa Costumes category and let your imagination run wild. With our wide selection of costumes and accessories, you can create a look that is uniquely yours. Stand out, sparkle, and embrace your inner JoJo this Halloween with our fabulous collection. Get ready to dance, sing, and have the time of your life in our JoJo Siwa Costumes!
Remember, Halloween is all about having fun and expressing yourself, just like JoJo Siwa. So, let your imagination soar and get ready to make a statement with our JoJo Siwa Costumes. Order now and get ready to slay the Halloween party with your fierce and fabulous JoJo-inspired look!