JoJo Siwa Accessories
1 - 2 of 2
---
Get ready to rock the Halloween party with our spooktacular JoJo Siwa Accessories! From colorful bows to glittery headbands, we have everything you need to add a touch of JoJo Siwa magic to your costume. Shop now and unleash your inner superstar this Halloween!
read more
read less
Main Content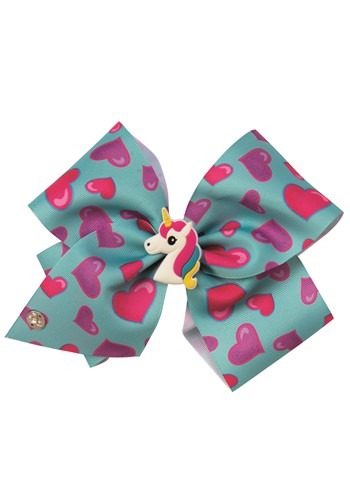 Out of Stock
---
Welcome to our JoJo Siwa Accessories collection, where the Halloween fun meets the world of JoJo! Get ready to add a touch of sparkle, color, and personality to your Halloween costume or everyday outfit with our fabulous selection of JoJo Siwa accessories.
Whether you're a fan of JoJo's signature bows or love her vibrant and energetic style, you'll find everything you need to channel your inner JoJo right here. From bows to bracelets and everything in between, we've got you covered.
Let's start with the star of the show - JoJo's iconic bows! Our collection features a variety of sizes, colors, and styles that will make any outfit stand out. Whether you prefer a bold and bright bow or a more subtle and sparkly one, we have the perfect bow to suit your style. These bows are not only great for Halloween costumes but also for adding a touch of JoJo's fun and flair to any day of the year.
But it doesn't stop at bows! Complete your JoJo Siwa look with our range of accessories. From colorful bracelets to dazzling necklaces, you can mix and match to create a unique and personalized ensemble. Our accessories are designed to capture JoJo's vibrant and energetic spirit, allowing you to shine bright just like her.
Looking to add some extra pizzazz to your Halloween costume? Our JoJo Siwa hair extensions and hair accessories are here to help. Transform your hair into a rainbow of colors with our vibrant extensions or add some sparkle with our glittery hair bows. These accessories are perfect for adding that extra wow factor to any costume or outfit.
We understand that JoJo Siwa's appeal goes beyond Halloween, so our accessories are not just limited to the spooky season. Whether you're attending a themed party, a dance recital, or simply want to add some JoJo-inspired fun to your everyday life, our collection has something for everyone.
At Halloween.com, we pride ourselves on offering high-quality JoJo Siwa accessories that will make you feel like a true Siwanator. So, get ready to show off your JoJo Siwa fandom and let your personality shine with our fabulous selection. Shop now and let the JoJo Siwa magic begin!