I Love Lucy Costumes
1 - 2 of 2
---
Get ready to step into the iconic world of I Love Lucy with our fabulous collection of Lucy costumes! From her classic polka dot dress to her memorable TV show outfits, we have everything you need to channel your inner Lucy this Halloween. Browse our selection and bring the beloved sitcom character to life!
read more
read less
Main Content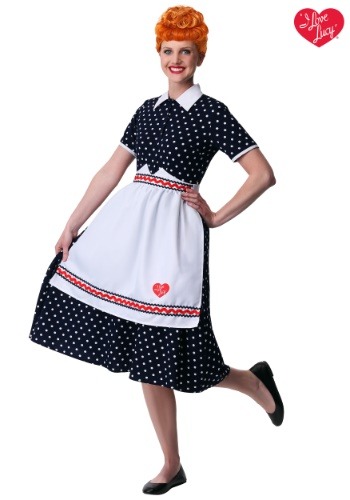 Out of Stock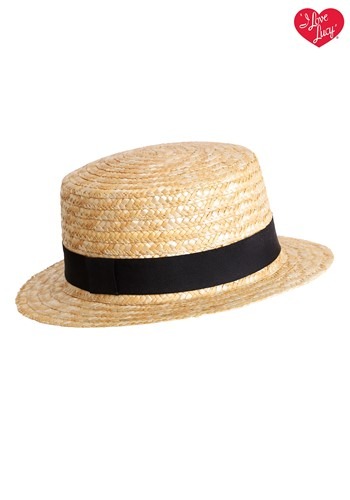 Out of Stock
---
Welcome to our I Love Lucy Costumes category, where you can step back in time and bring the iconic Lucy Ricardo to life this Halloween! We have a wide selection of costumes inspired by the beloved 1950s sitcom, I Love Lucy. Whether you want to recreate Lucy's hilarious antics or dress up as her best friend Ethel, we have the perfect costume for you.
Our I Love Lucy Costumes collection features all the classic looks from the show. Channel Lucy's timeless charm with our signature polka dot dresses, just like the ones she wore while getting into one of her misadventures. Complete your outfit with a vibrant red wig to capture Lucy's iconic fiery hair. Don't forget to add some vintage accessories like pearl necklaces and gloves to complete the authentic retro look.
For those who want to embrace Lucy's comedic side, we have costumes that pay homage to her most memorable moments. Dress up as Lucy in the chocolate factory and recreate the hilarious scene where she tries to keep up with the speeding conveyor belt. Or become Lucy in the Vitameatavegamin commercial, with a costume featuring the iconic "Vitameatavegamin" bottle. These costumes are sure to bring laughter to any Halloween party!
Looking for a group costume idea? Why not gather your friends and dress up as the whole I Love Lucy gang? We have costumes for Lucy's husband Ricky Ricardo, played by the talented Desi Arnaz, as well as costumes for Fred and Ethel Mertz, Lucy's lovable neighbors and partners in crime. Get ready to recreate the comedic chemistry of this unforgettable foursome!
Our I Love Lucy Costumes are available in a range of sizes for both adults and children, so everyone can join in on the fun. Whether you're a die-hard fan of the show or just looking for a nostalgic costume that will make you stand out, our I Love Lucy Costumes category has everything you need.
So, get ready to transport yourself back to the golden age of television and become the star of the Halloween party with our I Love Lucy Costumes. Browse our selection and find the perfect outfit that captures the spirit and laughter of this timeless sitcom. Don't miss out on the chance to bring Lucy and her hilarious adventures to life this Halloween!