Not couting Revelesnet's mid-year gift, here's all all the things I've gotten so far this year, either at Michael's, Big Lots or garage sales....
All of it....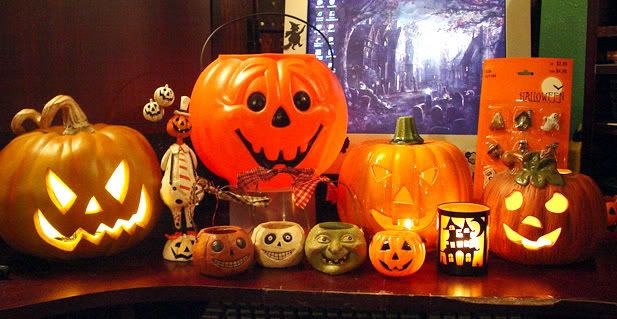 I love these, from Michael's....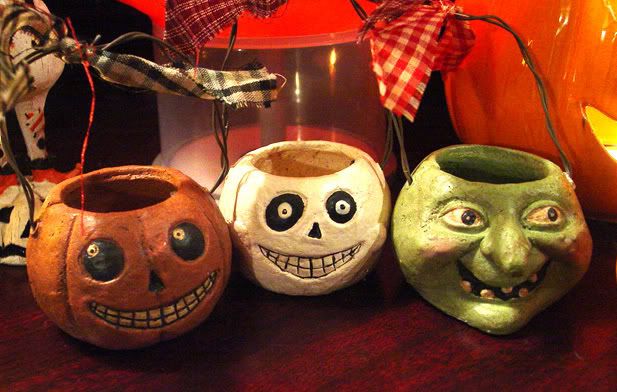 the two on the left I found at garage sales and the haunted house and pumkpin on the right are Michael's...
The lit pumpkin, Mrs OEJ found for me at Big Lots... LOOK at it... all you have to so is give him a patch and THAT'S MEEEEE!!!!! (hehehe)
Let's see what YOU have so far this year!!!!