Elena of Avalor Costumes
1 - 3 of 3
---
Get ready to rule Halloween with our Elena of Avalor costumes! Transform into the brave and adventurous princess with our stunning collection. From vibrant dresses to regal accessories, find everything you need to bring Elena to life. Whether for trick-or-treating or a themed party, our costumes will make you the star of the show!
read more
read less
Main Content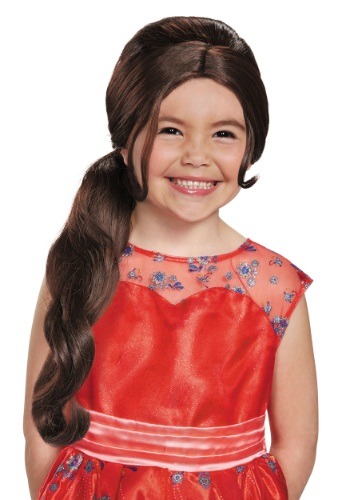 Out of Stock
---
Step into the enchanting world of Elena of Avalor with our stunning collection of Elena of Avalor costumes. Embrace the spirit of adventure and bravery as you transform into the courageous princess herself. Whether you're attending a Halloween party or preparing for a magical playdate, these costumes are perfect for any occasion.
Our Elena of Avalor costumes capture the essence of this beloved character with their attention to detail and vibrant colors. Each costume is designed to replicate Elena's signature look, from her flowing red dress to her intricate accessories. You'll feel like a true princess as you command attention and inspire others with your grace and determination.
Made with high-quality materials, our Elena of Avalor costumes are not only visually stunning but also comfortable to wear. They are carefully crafted to ensure a perfect fit, allowing you to move freely and confidently as you embark on your own adventures. Whether you choose the classic Elena dress or opt for a more modern twist, these costumes are sure to make you stand out in any crowd.
Our Elena of Avalor costumes are not just for Halloween. They are also great for dress-up play, princess-themed parties, and even cosplay events. Let your imagination soar as you bring Elena's world to life. Whether you're singing her iconic songs or reenacting your favorite scenes, these costumes will transport you to the magical kingdom of Avalor.
In addition to the traditional Elena of Avalor costumes, we also offer a variety of accessories to complete your princess transformation. From tiaras and jewelry to magical scepters, you can add the perfect finishing touches to your ensemble. These accessories allow you to personalize your costume and make it truly your own.
Whether you're a fan of the hit Disney show or simply love the idea of becoming a princess for a day, our Elena of Avalor costumes are a must-have. With their stunning designs and attention to detail, they are sure to make you the center of attention at any event. So why wait? Start your own magical adventure with our Elena of Avalor costumes today!