Clone Trooper Accessories
1 - 2 of 2
---
Get ready to join the Clone Troopers this Halloween with our wide range of Clone Trooper Accessories. From helmets to blasters, find everything you need to complete your intergalactic mission. Explore our collection now and unleash your inner trooper!
read more
read less
Main Content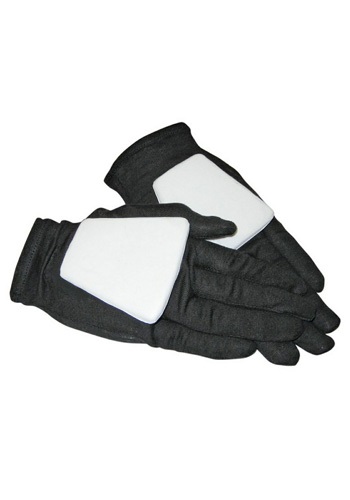 Out of Stock
---
Welcome to our Clone Trooper Accessories page, where you'll find everything you need to complete your Clone Trooper costume and bring the Star Wars universe to life this Halloween! Whether you're a fan of the classic films or the animated series, we have a wide selection of accessories to help you create an authentic Clone Trooper look.
First up, we have a variety of Clone Trooper helmets to choose from. These helmets are meticulously designed to resemble the iconic headgear worn by the Clone Troopers in the movies and TV shows. Made from high-quality materials, these helmets are perfect for completing your costume and adding that extra touch of realism.
To enhance your Clone Trooper ensemble, we offer a range of blasters and weapons. From the standard DC-15 blaster rifle to the powerful Z-6 rotary blaster cannon, our selection of Clone Trooper weapons is sure to impress any Star Wars enthusiast. These accessories are great for cosplay, costume parties, or just for displaying in your collection.
No Clone Trooper costume is complete without the signature Clone Trooper armor. We offer a variety of armor pieces, including chest plates, shoulder pads, and leg guards, all designed to match the distinctive look of the Clone Troopers. Made with attention to detail and durability in mind, our Clone Trooper armor will make you feel like you've stepped right into the Star Wars universe.
In addition to the essential accessories, we also have a range of Clone Trooper gloves, belts, and holsters to complete your look. These smaller details can make a big difference in achieving an authentic Clone Trooper appearance. Whether you're aiming for a specific Clone Trooper character or creating your own unique design, these accessories will help you stand out from the crowd.
At our Clone Trooper Accessories page, we understand that attention to detail is key when it comes to creating the perfect costume. That's why we take pride in offering a wide selection of high-quality accessories that are designed to enhance your Clone Trooper look. With our help, you'll be ready to join the ranks of the Galactic Republic and defend the galaxy from the forces of evil.
So, gear up and get ready to become a true Clone Trooper this Halloween. Browse through our selection of Clone Trooper Accessories and let your imagination take flight in a galaxy far, far away. May the Force be with you!