---
Get ready to roll into the Halloween spirit with our BB-8 Costumes! Whether you're a Star Wars fan or just love cute droids, these costumes are perfect for all ages. From adorable BB-8 onesies to detailed outfits, our collection will make you the star of any Halloween party. Shop now and make this Halloween an out-of-this-galaxy experience!
read more
read less
Main Content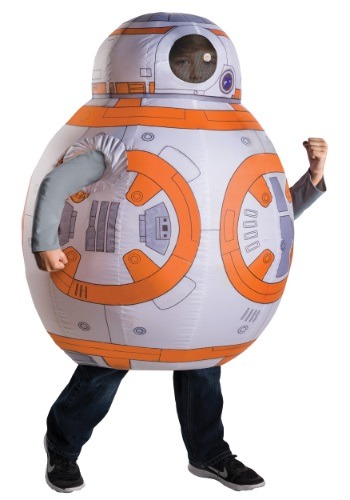 Out of Stock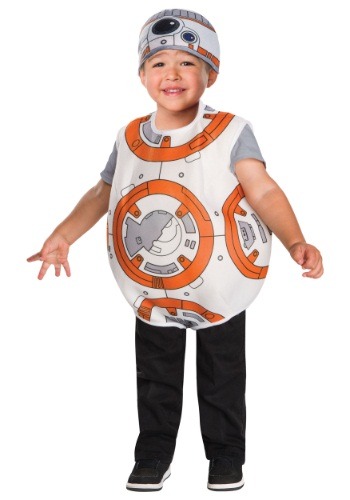 Out of Stock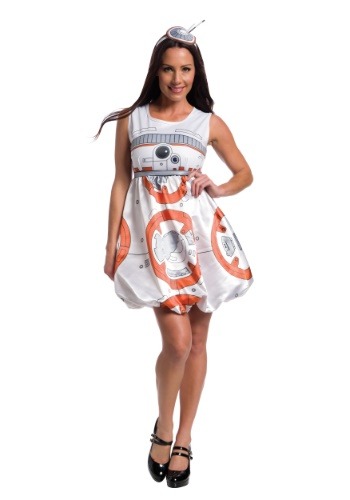 Out of Stock
---
Welcome to our BB-8 Costumes category, where you can find the perfect outfit to transform into the beloved droid from a galaxy far, far away. Get ready to roll into the Halloween festivities with these awesome BB-8 costumes!
If you're a Star Wars fan, you know that BB-8 is one of the most iconic and lovable characters from the franchise. With its round body, white and orange color scheme, and adorable beeps and boops, BB-8 has captured the hearts of fans of all ages. Now, you have the chance to bring this astromech droid to life and become the center of attention at any Halloween party or cosplay event.
Our BB-8 costumes come in a variety of styles and sizes to suit everyone's needs. Whether you're looking for a cute and cozy BB-8 onesie for your little one or a full-body BB-8 jumpsuit for yourself, we have you covered. Our costumes are made with high-quality materials to ensure comfort and durability throughout the night.
For those who want to go all out, we also offer deluxe BB-8 costumes that feature intricate details and realistic designs. These costumes are perfect for serious cosplayers or anyone who wants to make a statement at their next convention or Star Wars event. You'll be amazed at the attention to detail and how closely these costumes resemble the real BB-8.
Accessorize your BB-8 costume with our selection of BB-8 masks, hats, and gloves to complete the look. You can also find BB-8-themed accessories like backpacks and bags to carry your belongings while staying in character. With these added touches, you'll be the best-dressed droid in the galaxy.
Not only are BB-8 costumes great for Halloween, but they're also perfect for Star Wars-themed parties, movie premieres, and cosplay events. Dress up as BB-8 and join the Resistance, or team up with other Star Wars characters for an epic group costume that will impress everyone.
So, whether you're a die-hard Star Wars fan or just love the adorable BB-8, our BB-8 costumes are the perfect choice for Halloween or any other occasion. Browse our selection and find the perfect BB-8 costume to bring this lovable droid to life. May the Force be with you as you embark on your BB-8 adventure!